Pakistan, China to bolster military ties
December 2, 2018 - 8:51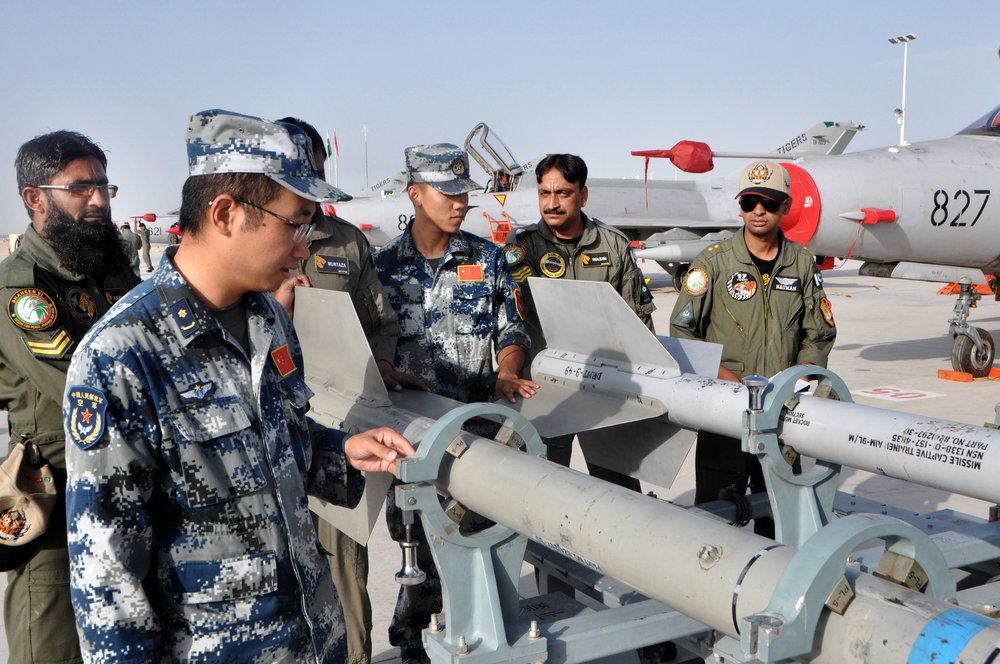 TEHRAN _ Taking their relationship to the next level, Pakistan and China have agreed to bolster cooperation in the military sector.
Chinese defense ministry spokesperson Senior Colonel Ren Guoqiang announced that China will further advance its military ties with Pakistan, as a part of joint efforts of promoting their defense capability.
Addressing a media briefing in Beijing, Guoqiang said Pakistan and China are all-weather strategic cooperative partners and the two militaries have been keeping a high-level defense and security cooperation.
"In the recently concluded Zhuhai Air Show, the Pakistani military also put on a good performance. The high-level cooperation and exchanges in different services between the two militaries show great mutual strategic trust between the two militaries. We are positive about further advancing military relationship with Pakistan," he remarked.
Guoqiang said Chinese and Pakistani Air Forces will begin their 7th Shahing Joint Air Force Exercise in Bholari Air Force Base in Pakistan this week.
China is sending fighters, fighter-bombers and early warning aircraft to the exercise, which is in the annual cooperation plan between the two countries and is a model of Pakistan-China Air Forces' cooperation, he said.
It will help promote bilateral air force cooperation and improve combat capabilities of both sides, he added.
To a question, the spokesperson said, at the domestic front, China has been stressing training for combat-readiness and joint-operation and has conducted training in theatre commands and quality training in different arms and services.
"The military will follow President Xi Jinping's thinking on building a strong military and further promote training for combat," he asserted.