Whooper swans come to northern Iran two weeks earlier
December 8, 2018 - 23:1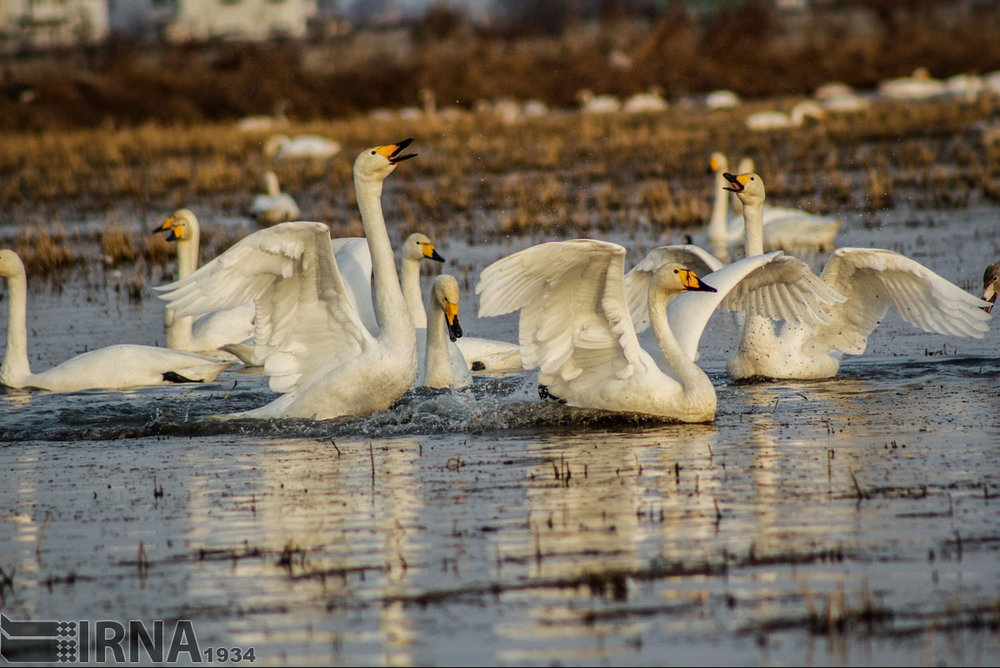 TEHRAN – Whooper swans, the last group of migratory birds spending winter in northern Iran, landed in Miankaleh wetland in eastern part of Mazandaran province two weeks earlier, deputy director for the provincial department of environment (DOE) has said.
In the current season compared to past few years, the number of migratory birds has increased in Miankaleh wetland due to the appropriate nutritional conditions, IRNA quoted Zaman Ahmadi as saying on Saturday.
Miankaleh wetland is home to over 60 percent of migratory birds flying to Mazandaran province to spend the winter, he further highlighted, adding while a lack of DOE forces makes it difficult to offer the birds the required care, so we call on locals and environmentalists for help.
As temperatures have drastically dropped in their main habitat in Siberia, Russia, over the past month, thousands of whooper swans have started their migration south to warmer areas two weeks earlier this winter, he added.
The whooper swans are the last group of 90 migratory bird species, but the most populated one having over 1.5 million populations, which arrive at Mazandaran wetlands annually in mid-December to early February, and leave the country before the spring back to their habitats for egg laying, he further explained.
FB/MQ/MG