Iran's president: OPEC agreement dealt yet a new blow to U.S.
December 10, 2018 - 20:30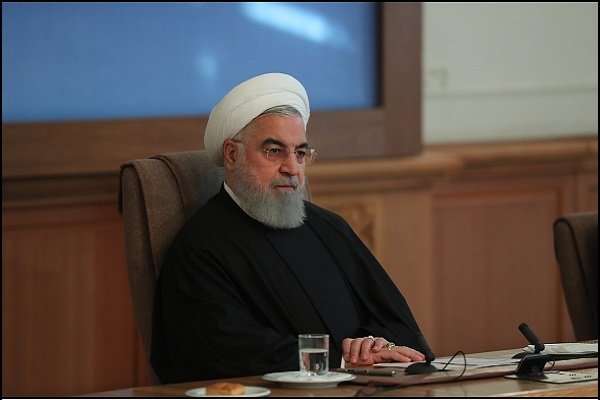 TEHRAN – Iranian President Hassan Rouhani has said the Organization of the Petroleum Exporting Countries' recent agreement in Vienna marked a new defeat for the U.S. and thwarted its intrusive plots.
"Despite the Americans' attempt to interfere in OPEC's affairs and their efforts to upset the balance of oil supplies, their plot was fortunately thwarted with the resistance of (OPEC) member states and the Islamic Republic of Iran and (oil minister) Mr. Zanganeh's firmness," Rouhani said at a cabinet session on Sunday evening.
He said the OPEC deal marked another defeat for the U.S. intrusive policies.
After two days of talks at the OPEC headquarters in Vienna, OPEC members and 10 other oil producing nations agreed on December 7 to cut output by 1.2 million barrels a day despite opposition from U.S. President Donald Trump.
The OPEC members are planned to cut their output by 800,000 barrels and non-OPEC members by 400,000 barrels.
The Friday's deal, however, has exempted Iran, along with Venezuela and Libya.
SP/PA