Iranian human rights organization worried over situation in France
December 11, 2018 - 21:26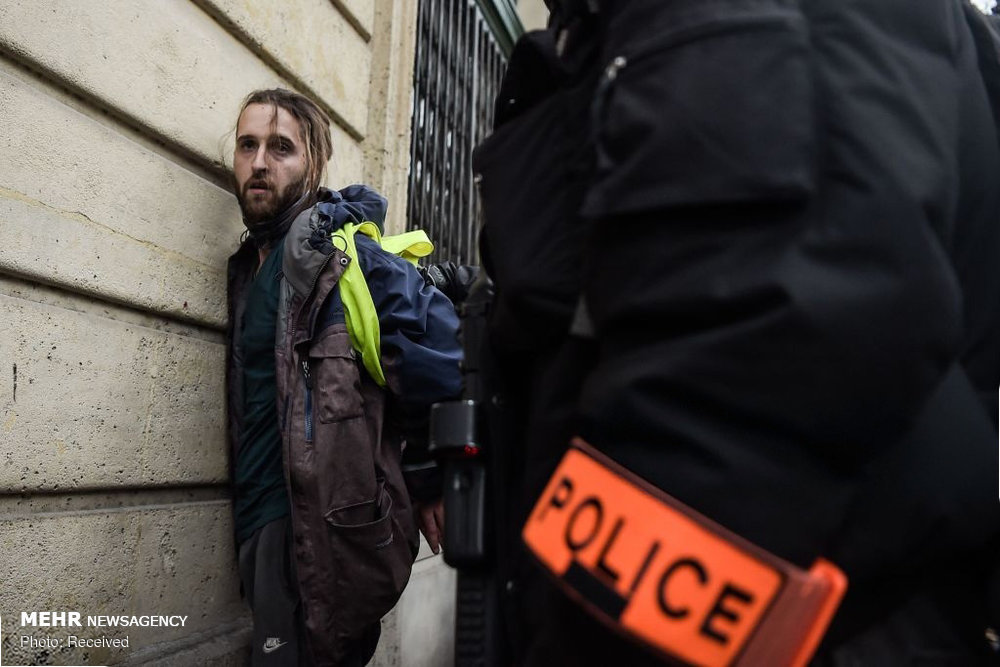 TEHRAN – In a statement on Monday, Iran's Human Rights Headquarters expressed concern over the violence exercised by the French police against protestors.
"The recent events in Paris and other cities of France are regrettable, dangerous and worrisome given the violent confrontation of the French police and security forces against the people who have risen against unbearable injustices and discrimination," the statement said.
It underlined the necessity for the French government to prosecute those who have killed or wounded the protestors, stop extensive arrests and account for the establishment of a secular dictatorship based on liberal capitalism.
The statement also called on the UN Human Rights Council to pave the ground for appointing a special rapporteur to scrutinize the recent events in France.
Since November 17 thousands of protesters, wearing yellow vests, have been gathering in major French cities including Paris to protest President Emmanuel Macron's controversial fuel tax hikes and the deteriorating economic situation.
The demonstrators, who generally live in rural areas due to high rents in the cities, have called on Macron to cut fuel taxes and ease their economic difficulties.
According to a recent survey, 84 percent of the French people, mostly from the middle-income group, support the protests.
Fuel prices in France have risen more than 20 percent this year.
This movement spread to Belgium and Netherlands in a short time.
French riot police fired tear gas and water cannon in Paris on Saturday, trying to stop tens of thousands of people from converging on the presidential palace to express their anger at high taxes and President Emmanuel Macron. Protesters smashed store windows and set fires around Paris and clashed with police, who fired tear gas and deployed water canon throughout the day in the French capital.
At least 135 people were injured in the protests on Saturday, including 17 police officers, while, throughout France, over 4,532 demonstrators were detained.
A total of 136,000 people demonstrated across France, including more than 10,000 in Paris.
SP/PA