Iranian MPO, industry ministry ink MOU to create 270,000 jobs
December 11, 2018 - 21:33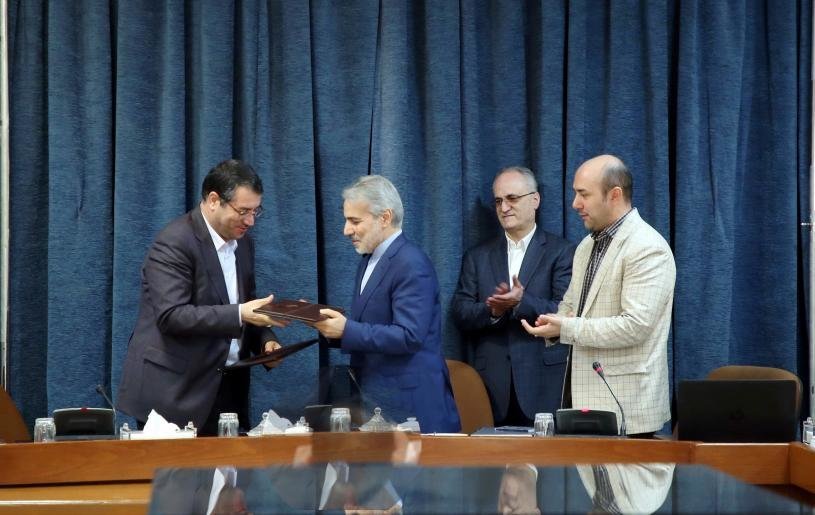 TEHRAN - Management and Planning Organization of Iran (MPO) and the Ministry of Industry, Mining and Trade signed a memorandum of understanding (MOU) based on which the two sides will allocate 210 trillion rials (about $5 billion) to create 270,000 job opportunities across the country.
According to Shata, the MOU was signed by the Industry Minister Reza Rahmani and Mohammad Baqer Nobakht, the head of MPO, on Tuesday.
Completing 2,066 industrial and mining projects with above 60 percent physical progress and creating more than 130,000 job opportunities are some of the plans underlined in this MOU.
Overhauling and rehabilitation of 2,165 industrial, mining, and factory units is also another item covered in this memorandum.
Earlier in September, Nobakht announced that the government has prepared a protective plan worth one billion dollars aiming to create jobs, support the domestic production and preserve the existing jobs.
Nobakht had earlier said that the government prepared five new packages and 12 programs to tackle the current economic problems.
EF/MA