Police performance should be Confidence-Building: Ayatollah Khamenei
December 23, 2018 - 21:16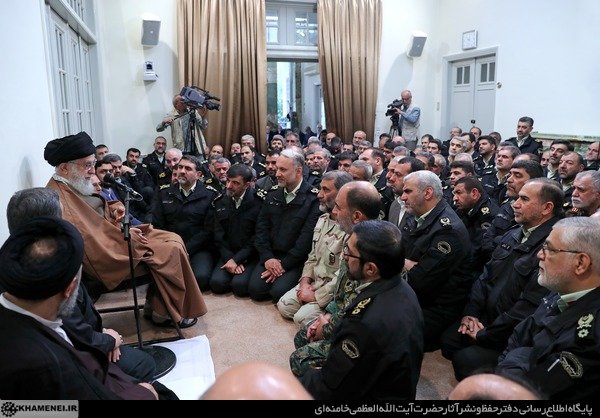 TEHRAN - Leader of the Islamic Revolution Ayatollah Ali Khamenei said on Sunday that performance of police forces should be "wise", "Confidence-Building" and "reassuring" for the people.
"You should act in a way that the people see police forces as powerful, fair and vigilant," he said during a meeting with police commanders and officials.
Ayatollah Khamenei also noted that police forces should make advancement incessantly as a prerequisite to reach a deserving status within the revolution and the Islamic system.
"Various sectors of police force, including police stations, guardhouses, and patrols, act before the eyes of the people, and public judgment of the actions of the police are generalized to all Armed Forces and the Islamic system," the Leader remarked.
Also, General Hossein Ashtari, the police chief, called police forces as soldiers who are ready to sacrifices their lives for the people.
Police forces are resolutely providing calm and security in the society, guarding the lives of masses through a revolutionary spirit and Jihadi management, Ashtari pointed out.
NA/PA