Iranian FM: U.S. never fought Daesh
December 24, 2018 - 20:8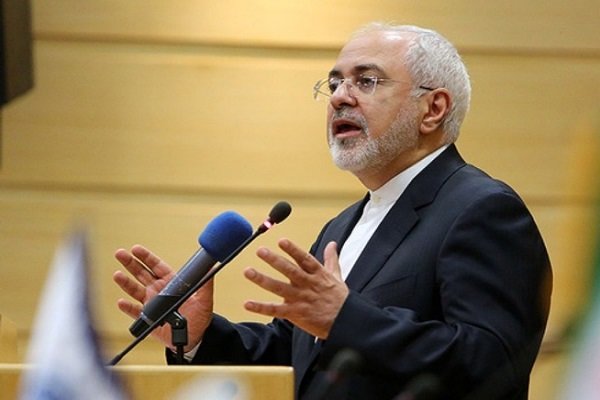 TEHRAN – Iranian Foreign Minister Mohammad Javad Zarif says the presence of U.S. forces in Syria has been ineffective, stressing that the American troops never entered real and meaningful battle against the Daesh terrorist group.
"The U.S. has not fought against the Daesh at all and its presence in Syria was not in line with the interests of the Syrian nation or agreed by the (country's) government," Zarif said in an interview with the Arabic-language al-Mayadeen news channel on Monday.
Asked to comment on Washington's decision to withdraw its forces from Syria, he said, "We do not have sufficient information on U.S. plans in Syria to adopt a clear-cut stance."
On Wednesday, U.S. President Donald Trump said the U.S. forces would be pulled out from Syria since the Daesh terror group had been defeated there.
In Russia, Kremlin spokesman Dmitry Peskov said that the presence of the U.S. forces in Syria did not help the political and diplomatic settlement of the crisis in the Middle Eastern country.
"The presence of the U.S. forces on the Syrian soil does not help reach the political and diplomatic settlement. Of course, the involvement of Washington in the relevant talks under the UN bumbershoot, the harmonious work of the U.S. officials with (UN Envoy for Syria Staffan) de Mistura in the interests of this settlement would contribute to reaching this final goal," Peskov told Russia's Channel One.
'Iran will not wait for EU to honor JCPOA commitments'
Elsewhere in his interview, Zarif said Tehran has many options available after the U.S. withdrawal from the Iran nuclear deal, and since the European Union has been slow in offering reparatory measures, Iran will not wait for the bloc unless they adopt actions in practice.

Trump withdrew the U.S. unilaterally from the nuclear deal in May and ordered sanctions against Iran. The first round of sanctions went into force on August 6 and the second round, which targets Iran's oil exports and banks, were snapped back on November 4.
The European Union has offered an initiative named the special purpose vehicle (SPV) which is intended to protect trade with Iran against U.S. sanctions. The EU has promised that it will go into force in January 2019.
SP/PA