Hasina retains power in Bangladesh
December 31, 2018 - 21:45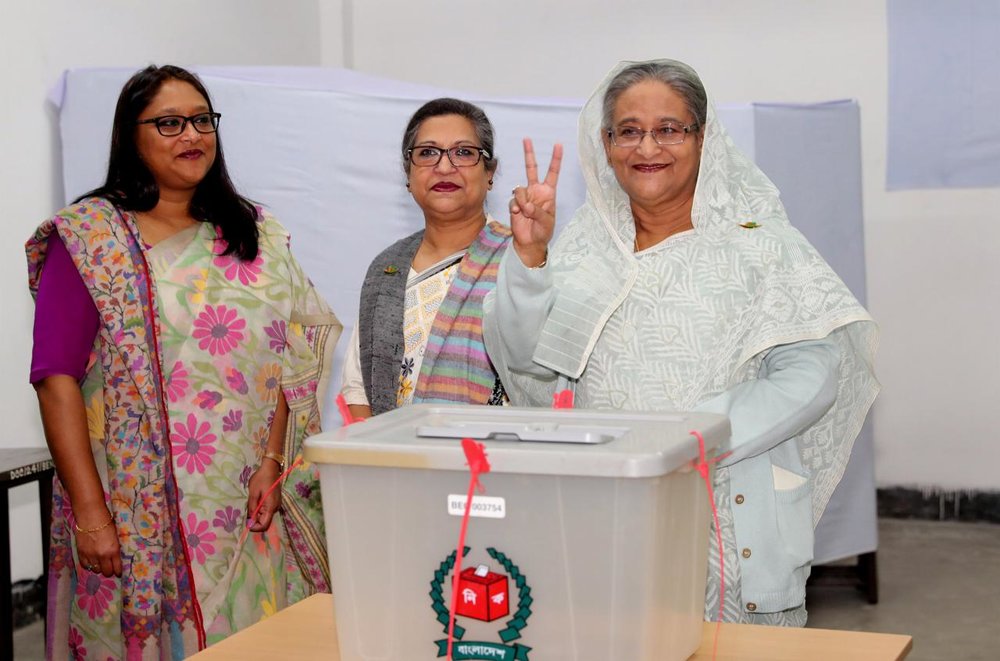 TEHRAN - Bangladesh Prime Minister Sheikh Hasina has retained power with a landslide victory in general elections that were marred by incidents of violence and allegations of rigging.
Shiekh Hasina's ruling Awami League party (ALP) and its allies bagged 288 seats in the 300-seat parliament, with the main opposition, Bangladesh National Party (BNP) led by Khaleda Zia, securing only six seats.
The BNP led opposition slammed the election results as "farcical" over claims of vote-rigging, and clashes between rival supporters that killed at least 17 people.
ALP government had launched a crackdown on the opposition in the run up to elections, which was widely criticized by observer groups. Human Rights Watch and other international rights groups said the crackdown created a climate of fear.
The election day was marked by clashes between the supporters of two main parties and violence, despite authorities beefing up security across the country.
"We are demanding that a fresh election is held under a neutral government as early as possible," Kamal Hossain, who heads the BNP alliance, was quoted saying in media.
Hasina, 71, has been praised for giving boost to economic growth in the poor nation during her previous three terms and for hosting Rohingya refugees who escaped persecution in their home country Myanmar.
But, the four-time prime minister's detractors accuse her of dictatorship and muzzling the voice of opposition — including arch-rival Khaleda Zia who is serving 17 year jail term on corruption charges.