Bandar-Tang where desert meets sea
January 5, 2019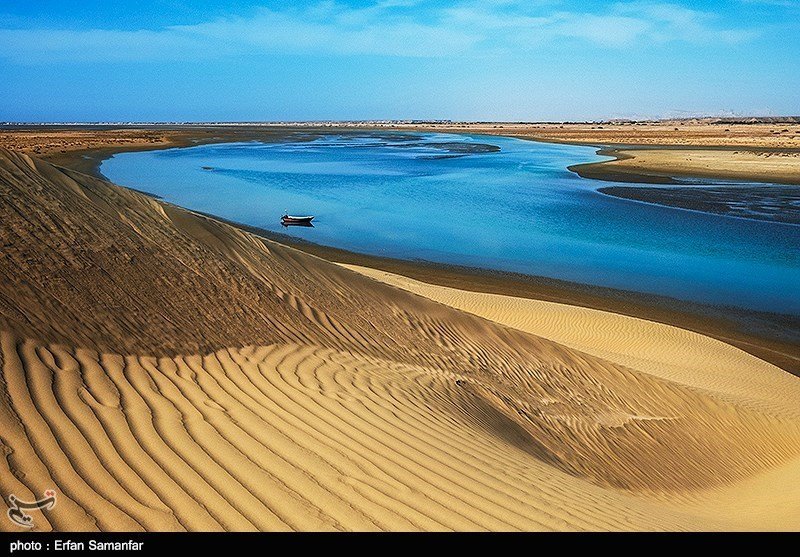 A small boat is at anchor in Bandar-Tang where barren desert reaches the Sea of Oman, southeast Iran, December 29, 2018.
Situated in Chabahar county, Sistan- Baluchestan province, the port area attracts tourists and nature lovers with its pristine and unique nature.
It features scenes of wind eroded landscape, sandy and rocky beaches divided by clear water.
AFM/MG