"Sea Closed" documents Chinese plunder of Persian Gulf marine life  
January 5, 2019 - 19:1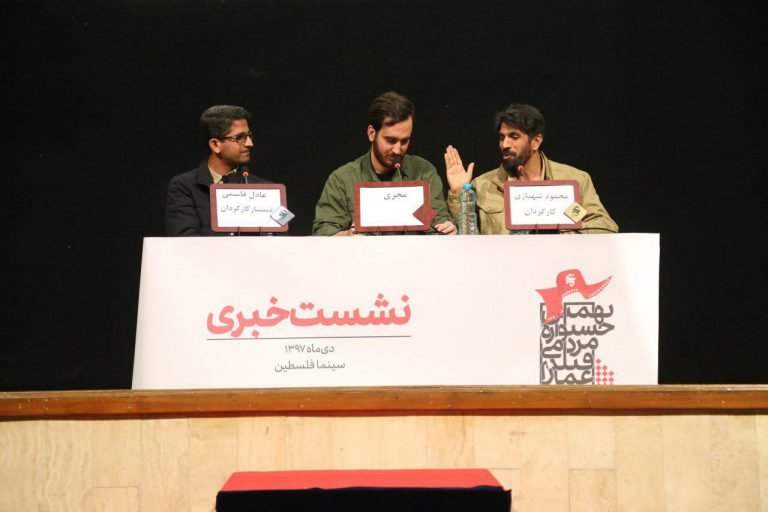 TEHRAN – Iranian young filmmaker Mahmud Shahbazi has recently completed a documentary named "The Sea Closed" that traces the plunder of seafood resources in the Persian Gulf by Chinese vessels over the past few years.
Adel Qasemi also worked with him as an assistant director.
Qasemi who is also a freelance journalist made a trip to the southern Iranian port of Jask in 2017 to pursue the subject of stealth fishing by Chinese ships.
Due to fear for their security, local fishermen refused to give any information to Qasemi or help him. Therefore, he rented an unlicensed boat to get close to the Chinese ships in the sea.
"I found 12 fishing ships whose employees didn't allow me to enter," Qasemi said in a press conference organized after the premiere of his documentary during the Ammar Popular Film Festival at Tehran's Felestin Cinema on Friday.
"However, I disguised myself as a businessman to enter one of the ships. I saw a variety of fish caught and stored in the ship, so I promised myself to pursue the issue because 90 percent of people in Jask earn a living as fishermen," he noted.
Qasemi teamed up with Shahbazi who had previously made "Suffocation" about embezzlement in the sale of the Almahdi Aluminum Company in Bandar Abbas to the private sector.
"The Sea Closed" was finally completed and scenes of the documentary were published on the Internet. As a result, the issue came under the spotlight and Saeid Jalili, a member of the National Security Council made a trip to Bandar Abbas to hold a meeting with local fishermen.
"Afterwards, 91 ships were detained. Of course, the Chinese nationality of the ships was a type of cover and they were originally working for a group of corrupt Iranian politicians," Shahbazi said.
The ships are only allowed to catch several species of the large family of Myctophidae, he said and added, "However, they sweep up all marine creatures from the sea, because catching only the several species of Myctophidae is not economical for them."
The 9th Ammar Popular Film Festival is currently underway in Tehran and several other cities, and will run until January 10.
Photo: Iranian filmmaker Mahmud Shahbazi (R) and his assistant Adel Qasemi (L) attend a press conference on their documentary "The Sea Closed" during the Ammar Popular Film Festival at Tehran's Felestin Cinema on January 3, 2019.
MMS/YAW