50 houses built by Basij for the underprivileged in Tehran 
January 6, 2019 - 22:14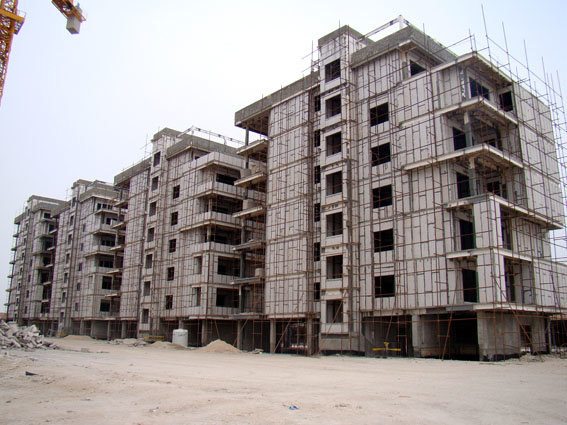 TEHRAN— Volunteer forces of Basij, the Organization for Mobilization of the Oppressed, have completed building 50 houses for the financially struggling residents of Lahak village in Islamshahr, southwestern Tehran. 
Basij is one of the five forces of the Islamic Revolutionary Guard Corps. The volunteer militia was established in Iran in 1979 by order of Imam Khomeini, leader of the Islamic Revolution, and it originally consists of civilian volunteers.
According to a news piece published by IRIB on September 12 last year, ground was broken for construction of the 50 houses in the last month of summer.
The 5,000-square-meter land area for construction of the houses was donated by a philanthropist.
The report added that 49 houses were also built for the underprivileged residents of Qale Simon in Islamshahr two years ago.
In a tweet on Saturday, Iran's former chief nuclear negotiator Saeed Jalili mentioned the construction of the houses in the underprivileged areas criticizing the yellow press which block the truth about such accomplishments.
Yellow press would not allow such success to be publicized, he wrote, adding that, see how the Iranian youth have finished building 50 houses for the underprivileged in Islamshahr within 4 months.
Yellow press would publicize a great load of worthless news so that key issues would receive no attention, he lamented.
MQ/MG