No one can ignore Iran's regional importance: Larijani
January 22, 2019 - 20:52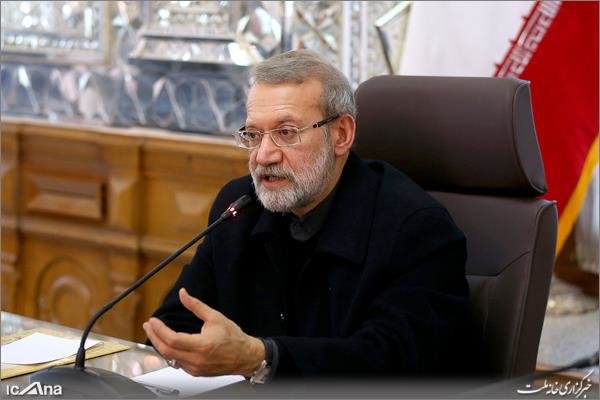 TEHRAN - Majlis Speaker Ali Larijani said on Tuesday that no country can ignore the importance of Iran in the Middle East.
"The enemies talk against Iran and interfere in our missile capabilities, however, they are aware that Iran has an importance in the region that cannot be ignored," he said in a meeting with members of a committee tasked to organize ceremonies marking the 40th anniversary of the Islamic Revolution.
The scholar-turned politician described the Islamic Revolution as the "greatest achievement of the century" which the enemies seek to undermine because of its importance.
The Islamic Revolution overthrew a corrupt regime and established a people-based government which is a great achievement, he noted.
Pointing to Iran's advances in missile technology, Larijani said this has been achieved through reliance on domestic capacities which is a great achievement.
In November 2018, Leader of the Islamic Revolution Ayatollah Seyyed Ali Khamenei urged the Armed Forces to boost their military capabilities and preparedness in such a way that the enemies would not ever dare think of threatening Iran.
Iran has repeatedly said that its missile program is purely defensive and deterrent.
NA/PA