Ecuadorian pan flutist Leo Rojas to perform in Tehran during March 
January 23, 2019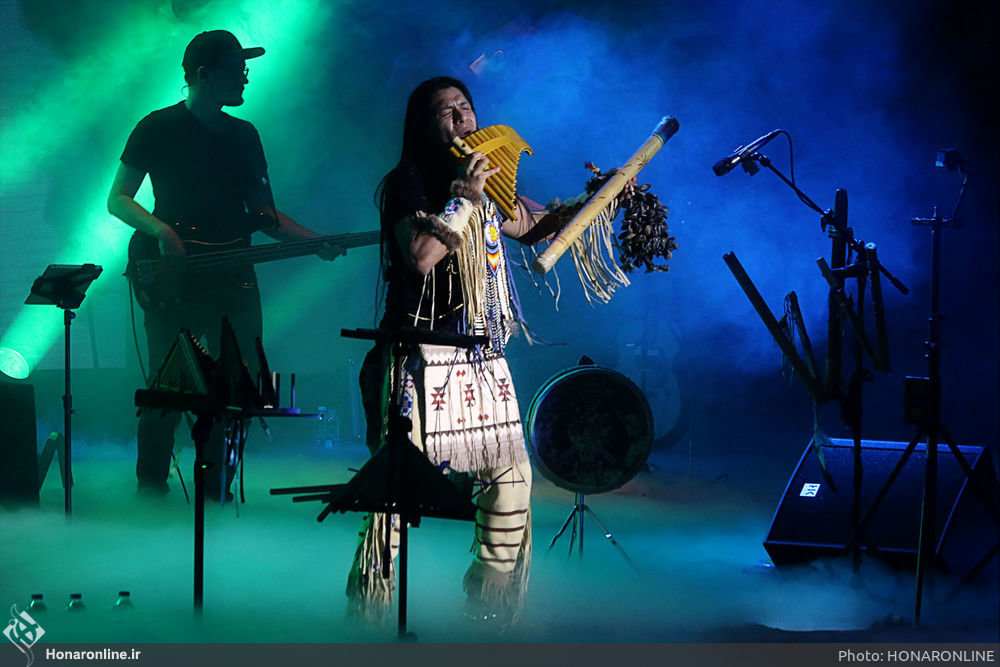 TEHRAN – Ecuadorian pan flutist Leo Rojas, famous for his hit song "The Lonely Shepherd", will come to Tehran during March to perform his second series of Iranian concerts.
The second series of his concerts, which are scheduled to be organized at Milad Tower on March 7 and 8, will be different from the first series, coordinator Mahmud Shobeiri said in a press release on Wednesday.
"After his first performance in Tehran's Milad Tower in late March 2018, there were many requests for the second concert since many were not able to attend because of the Noruz holiday," Shobeiri said.
Silvio d'Anza, the Croatian-German singer, accompanied the 34-year-old Rojas in his previous concerts in Tehran named "Son of the Sun".
Photo: Ecuadorian pan flutist Leo Rojas performs a concert at Tehran's Milad Tower on March 28, 2018. (Honaronline/Amin Rajabi)
RM/MMS/YAW