Fajr filmfest mirror
Kiumars Purahmad apologizes for strong language in "Blade and Termeh"
February 1, 2019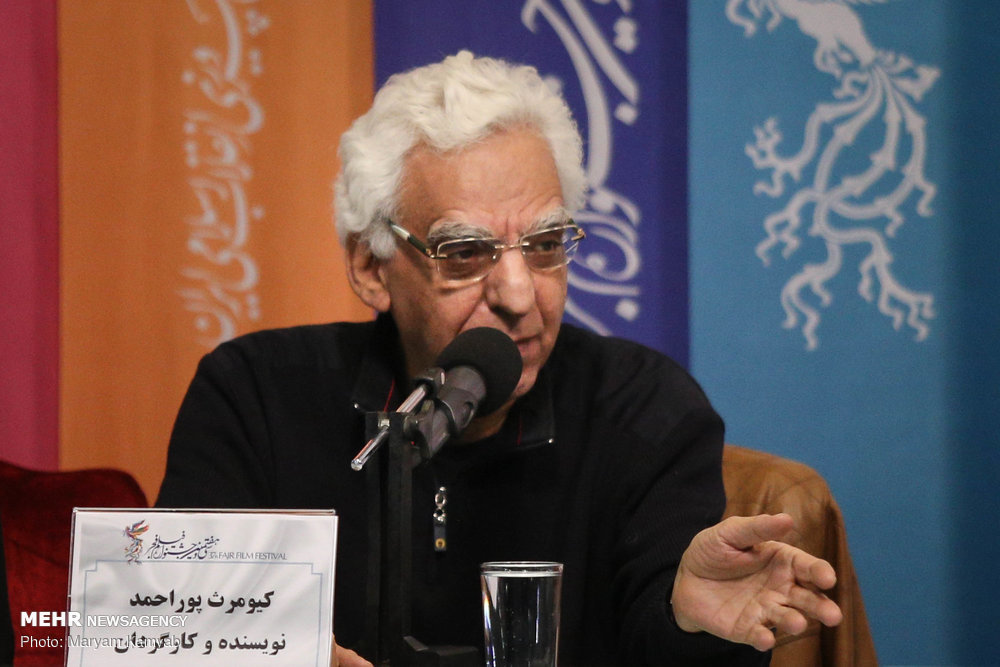 TEHRAN – A number of press conferences were held on Thursday after the screenings of the films at Tehran's Mellat Cineplex during the second day of the 37th Fajr Film Festival.
TEHRAN – Director Kiumars Purahmad has apologized for the strong language used by characters in his latest film "Blade and Termeh".
Speaking at a press conference after a screening of the film at the Fajr festival, he said that he will make some minor modification to the movie for public screening.

Director Siavash Asadi says "Darkhongah" is not anti-Iran
TEHRAN – Siavash Asadi, the director of "Darkhongah", which recounts a story set in post-war Iran, said that he doesn't intend to gives a bad image of Iran in the film.
"It is an anti-war film. Nobody loves the war especially when you see war veterans have not earned anything while rich and powerful people got everything after the war," he mentioned.

"African Violet" gives new image of Iranian women: director
TEHRAN – Director Mona Zandi-Haqiqi has said that her latest film "African Violets" presents a new image of the Iranian women.
She asked critics and filmgoers to avoid any prejudice against the film's characters and noted that no immoral or counterculture conduct happens in the story of the film.
The film is about a woman who chooses to look after her former husband who is suffering from an illness.

Fajr festival arranges extra screenings for "The Indian", "Blood Trap"
TEHRAN – The organizers of the 37th Fajr Film Festival have arranged several additional screenings for the political dramas "The Indian" and "Blood Trap" over the past three days since the beginning of the event.
Directed by Nima Javidi, "The Indian" tells the story of a prison warden who is assigned to transfer the prisoners to a new building during the 1960s.
"Blood Trap" is a sequel to director Mohammad-Hossein Mahdavian's previous movie "The Midday Event" about the political history of Iran during the 1980s.
Photo: Director Kiumars Purahmad attends a press conference during the 37th Fajr Film Festival at Tehran's Mellat Cineplex on January 31, 2019 to speak about his movie "Blade and Termeh". (Mehr/Maryam Kamyab)
ABU/MMS