'Energy Ministry should set an agenda for dredging rivers'
February 1, 2019 - 22:30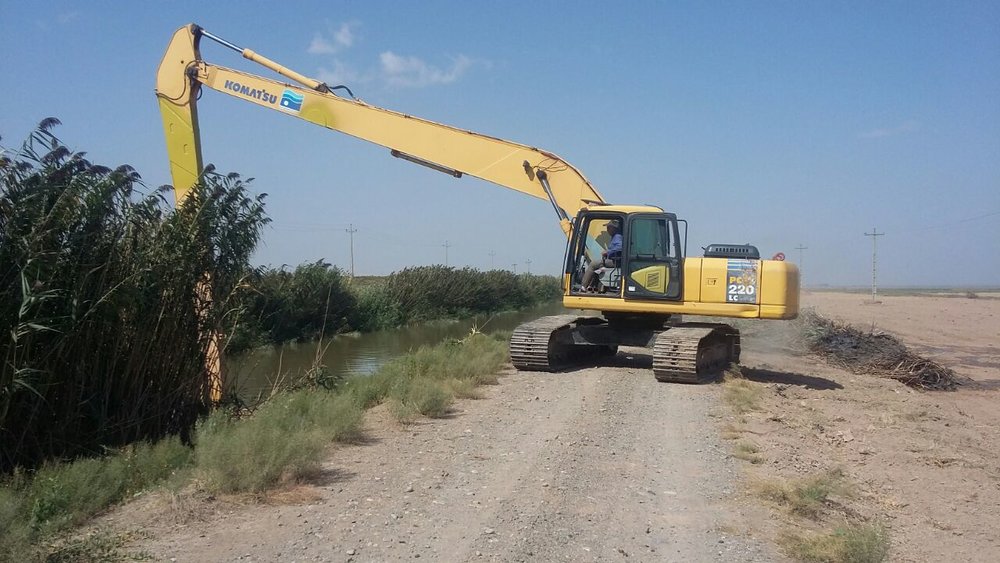 TEHRAN — The Ministry of Energy should set an agenda for dredging rivers, Ismail Najjar, head of the National Disaster Management Organization has said.
Dredging is the removal of sediments and debris from the bottom of lakes, rivers, harbors, and other water bodies. It is a routine necessity in waterways around the world because sedimentation—the natural process of sand and silt washing downstream—gradually fills channels and harbors.
Major rivers are stretching over 147,000 kilometers and unfortunately only 10 kilometers of the rivers are dredged, Najjar regretted.
Most importantly dredging must be seriously undertaken in the province of Khuzestan, Najjar highlighted, adding that levees also need constant maintenance to prevent floods, ISNBA reported on Thursday.
He made the remarks over his visit to flood stricken province of Khuzestan on Wednesday.
Heavy rainfalls in northern and eastern parts of the province of Khuzestan, southwestern Iran, have led to devastating flood hitting the region over the past few days leading to evacuation of 35 villages.
Due to the excessive rain Karun, Karkheh and Dez rivers overflew their banks and inundated many cities and villages in Ahvaz, Shush, Dasht-e Azadegan, Howeyzeh, Dezful and Shushtar. Three levees in cities of Dasht-e Azadegan, Rafi, and Howeyzeh were damaged and breached and the area was flooded. Agricultural lands as well as houses were inundated by flood.
According to the U.S. National Oceanic and Atmospheric Administration dredging often is focused on maintaining or increasing the depth of navigation channels, anchorages, or berthing areas to ensure the safe passage of boats and ships. Vessels require a certain amount of water in order to float and not touch bottom.
Dredging is also performed to reduce the exposure of fish, wildlife, and people to contaminants and to prevent the spread of contaminants to other areas of the water body. This environmental dredging is often necessary because sediments in and around cities and industrial areas are frequently contaminated with a variety of pollutants.
Moreover dredging increases the channel depth and therefore increase a channel's capacity for carrying water and help in preventing floods.
MQ/MG