VP inaugurates industrial, health projects worth $176.5m
February 5, 2019 - 20:20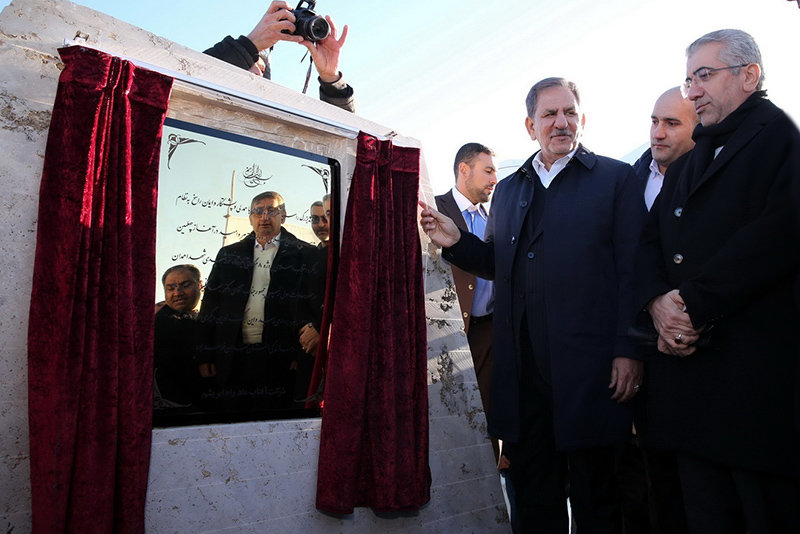 TEHRAN- In his one-day journey to the west-central province of Hamedan, Iranian First Vice-President Es'haq Jahangiri inaugurated several industrial and health projects at the value of around $176.5 million in the province, IRNA reported on Tuesday.
Four solar farms with the capacity of seven megawatts (MW) each, went on stream in the presence of the senior official, increasing the capacity of the province's solar power plants up to 45 MW.
As reported, €28 million ($31.9 million) of investments were made for construction of the new power plants, of which €7 million was supplied by the foreign sector.
Jahangiri, also inaugurated a pellet production unit in Asad-Abad region in Hamedan. The project, using 1.3 trillion rials of credit (about $30.9 million) creates 120 new jobs. It has the capacity of producing 2,000 tons of pellets per day.
Also, the first phase of Rad Steel Company became operational by Jahangiri. The company, producing 500,000 rebars per day, has been established by 3.5 trillion rials (about $83.3 million) of governmental investment. The project provides 400 direct and 1,500 indirect jobs.
Azarakhsh Ferrosilicon Factory, the other project inaugurated on Tuesday by the first VP has the capacity of producing 12,000 tons of ferrosilicon per annum. The factory is established by 720 billion rials (about $17.1 million) of investment and employs 130 workers.
Hegmatan Pharmaceutical Company using 150 billion rials of investments (about $3.5 million) and 60 billion rials (about $1.4 million) of working capital was the other projects that became operational in the presence of Jahangiri.
The official also inaugurated the 85-bed Bahari Hospital. Construction of the hospital cost 350 billion rials (about $8.3 million) and 50 billion rials (about $119,047) was consumed to equip it.
HJ/MA