Rouhani to inaugurate South Pars new refineries within 2-3 weeks
February 6, 2019 - 19:56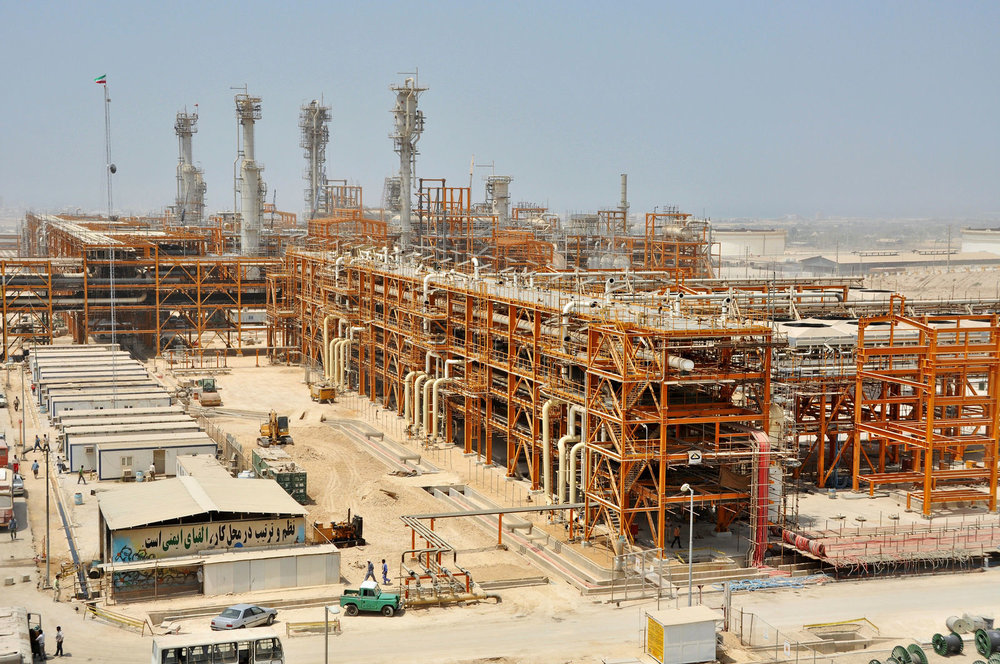 TEHRAN- The new refineries of South Pars gas field will be inaugurated by President Hassan Rouhani during the next 2-3 weeks, Iran's Oil Minister Bijan Namdar Zanganeh announced in a press conference on Tuesday.
The refineries belong to phases 13, 22-24 of the gas field that their development has costed $10 billion, the minister said.
The four mentioned refineries will receive three billion cubic feet of gas per day, of which two billion cubic feet will be supplied by the offshore platforms of phases 13, 22, 23, and 24 and the rest one billion cubic feet will be transferred from phase 14 to these refineries, Zanganeh explained.
South Pars refineries account for refining 74 percent of gas produced in Iran, according to the managing director of South Pars Gas Company (SPGC), which is in charge of implementing development phases of the huge gas field.
In a press conference last month, Mohammad Meshkinfam put the current refining capacity of South Pars refineries at 2 billion cubic feet per day.
The huge offshore field, Iran shares with Qatar in the Persian Gulf, is estimated to contain a significant amount of natural gas, accounting for about eight percent of the world's reserves, and approximately 18 billion barrels of condensate.
MA/MA