U.S. milking Arabs through Iranophobia: Kharrazi
February 11, 2019 - 22:15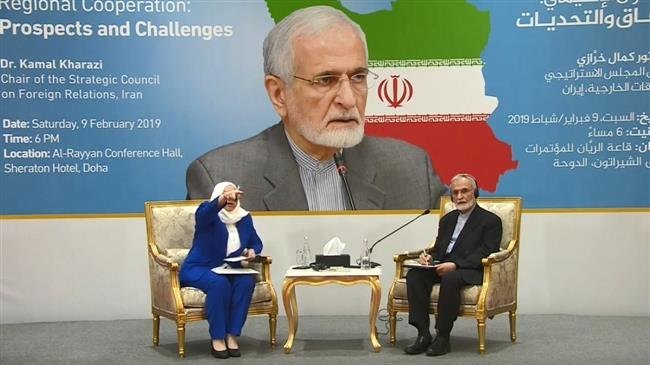 TEHRAN – Kamal Kharrazi, head of the Strategic Council on Foreign Relations, said on Saturday that the United States and other big powers have always been seeking to instill fears in the Arab world about Iran's growing influence only to make them more dependent on the West. 
Kharrazi said Saturday it was a policy of Washington to try to distort Iran's image in the eyes of the public in the Middle East so that it could justify its weapons deals with the governments in the region, Press TV reported.
"The business of Iranophobia has been created just to impose their policy on some countries in the region and take their money in exchange of expressing support for their security," he added.
MH/PA