UN calls for $920m aid for Rohingya refugees
February 17, 2019 - 11:8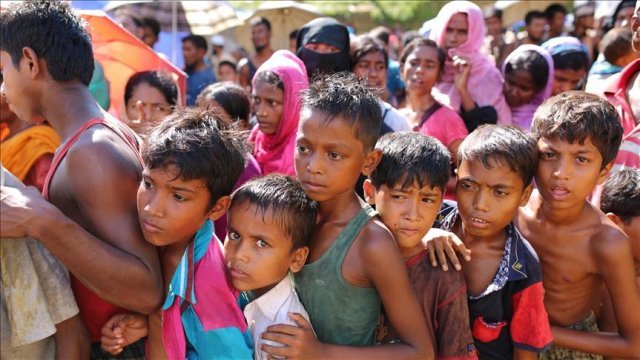 TEHRAN - United Nations has called for $920 million in aid for around a million Rohingya refugees currently putting up in refugee camps of Bangladesh.
In a joint statement, the UN refugee agency and the International Organization of Migration (IOM) said they were looking to raise US$920 million to meet "the massive needs of more than 900,000 refugees from Myanmar and over 330,000 vulnerable Bangladeshis in host communities".
"Critical aid and services such as food, water, sanitation and shelter represent more than half of the funding needs this year," the statement said
"Other key sectors of the appeal include health, site management, protection activities including child protection and addressing sexual and gender-based violence, immunization education and nutrition," it added.
This is the third appeal for aid issued jointly by UNHCR, IOM and Bangladesh.
UN High Commissioner for Refugees Filippo Grandi called on Myanmar "to take urgent action to address the root causes of this crisis which have persisted for decades, so that people are no longer forced to flee and can eventually return home in safety and dignity."
It has been one year since Rohingya Muslims were forced to leave Myanmar following brutal crackdown by Myanmar military with tacit support from the government.
As per conservative estimates, there are around 905,000 Rohingya refugees presently in Bangladesh's Cox's Bazar, although some human rights bodies have put the figure higher.
The savagery in Rakhine was described by the United Nations as "a textbook example of ethnic cleansing".