India, Pakistan resume face-off in ICJ over spy row
February 21, 2019 - 9:9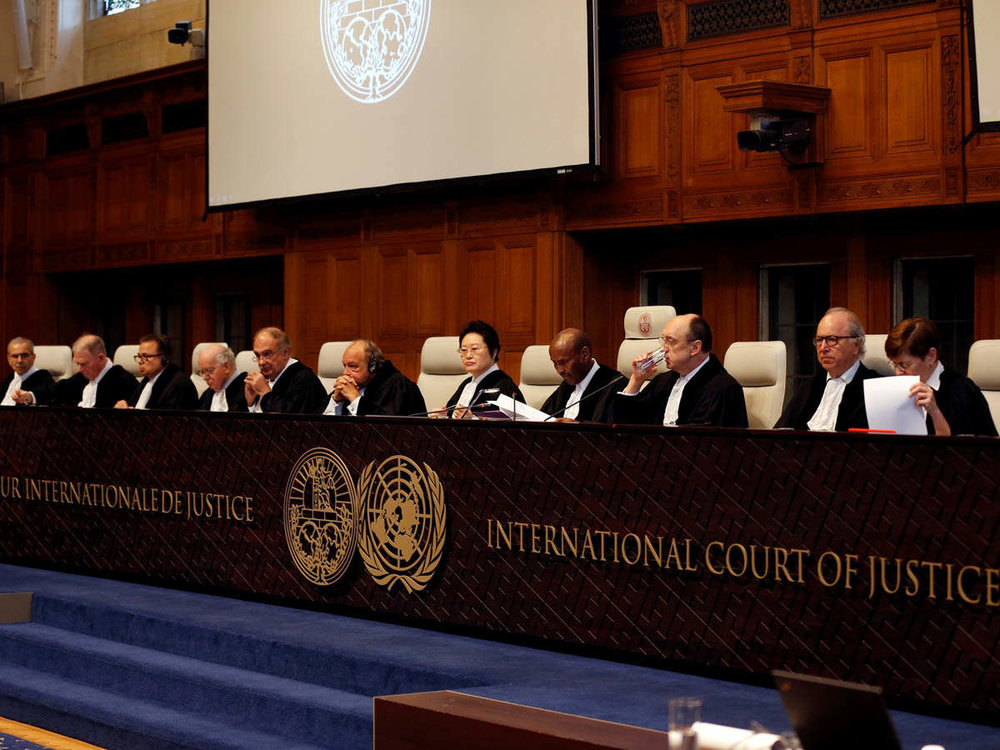 TEHRAN - India has renewed its appeal in the International Court of Justice (IJC) to take an alleged spy off death row in Pakistan, as political and diplomatic tensions soar between the neighbors.
Kulbhushan Sudhir Jadhav, a former Indian navy officer, was arrested in the restive southwestern Pakistani province of Baluchistan in March 2016 on charges of espionage and sentenced to death by a military court in Pakistan.
India insists Jadhav was not a spy and that he was kidnapped in Pakistan. New Delhi is asking that the IJC order Islamabad to annul the sentence.
As IJC resumed its public hearing on the second day at The Hague, Pakistan made a strong statement on Tuesday, presenting evidence of espionage against the alleged Indian spy
Pakistan's counsel Khawar Qureshi raised nine points in light of evidence pertaining to espionage, Jadhav's confessional statement, his 17 times travel on fake Indian passport and unlawful claim of consular access under Vienna Convention, according to media reports.
Counsel termed India's oral arguments - presented a day earlier - as "an opportunity wasted", saying India failed to answer fundamental questions regarding subversive activities of its serving navy commander inside Pakistan.
Calling India's proposition as "absurd and nonsensical," he said India was showing lack of good faith and sponsoring terrorism in Pakistan through Jadhav.
The rare foray of India and Pakistan into international courts marks another flashpoint after Thursday's suicide bombing in Indian-controlled Kashmir that killed at least 46 Indian troopers.