Trump to bring about downfall of West: general
February 26, 2019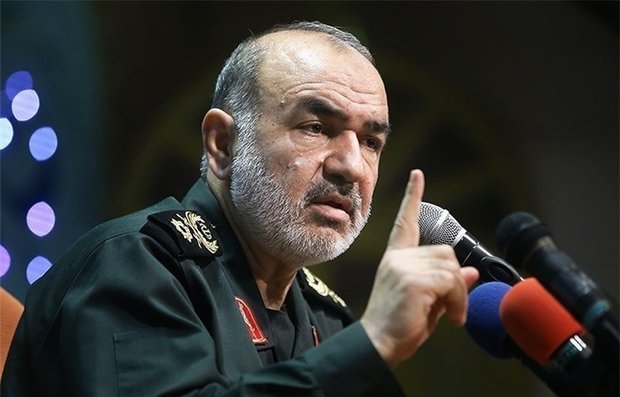 TEHRAN – In remarks on Monday, the IRGC second in-command predicted that people like U.S. President Donald Trump would bring about the downfall of the Western society.
"Today, some people like Trump have taken the lead of the Western civilization and they will lead the Western society to its downfall because whenever there is no correct political philosophy, societies will move toward their downfall," Hossein Salami said.
The brigadier general also said despite decades-long attempts by the enemies to undermine Iran's establishment, the Islamic Republic has managed to become "a true model of Islamic civilization", Tasnim reported.
"The Islamic Republic of Iran's establishment is a practical and true model of Islamic civilization," the general remarked.
"Our 40-year-old struggle with the enemies is on this very issue that if this model succeeds, it will cross geographical boundaries," the commander added.
"In the meantime, all that you have experienced during the past forty years by the enemy plots, ranging from military invasion to embargos and economic pressure, psychological operations and security interference, is the story of a failure in defeating the Islamic Revolution," he stated.
It has been proven that no world power is able to defeat the Islamic Revolution, the commander asserted.
MH/PA