Local chambers of commerce board members elected
March 3, 2019 - 20:22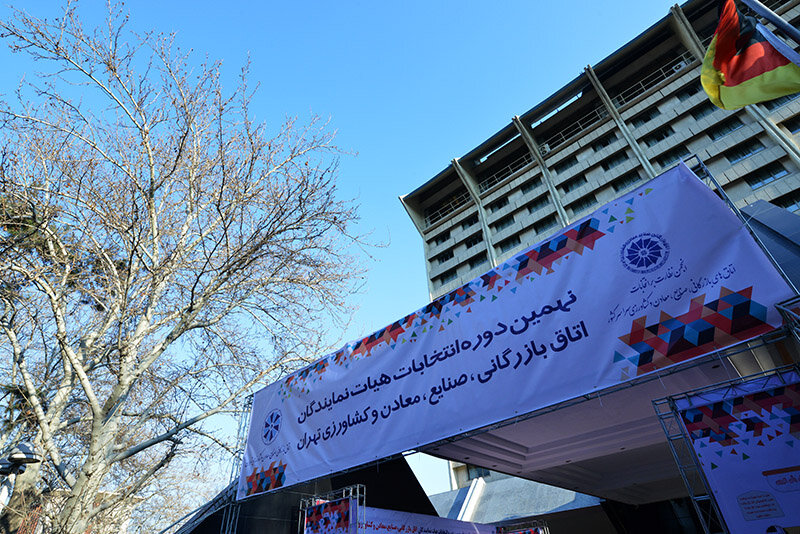 TEHRAN- In the ninth election of Iran's 34 chambers of commerce, which was held on Saturday, the board members of the chambers were elected.
The elections were held at the headquarters of local chambers of commerce across the country except for Tehran Chamber of Commerce, whose election was held at Laleh Hotel in the Iranian capital.
As reported by the portal of Iran Chamber of Commerce, Industries, Mines and Agriculture (ICCIMA), businessmen who are members of the local chambers of commerce and who received their business cards more than 18 months ago elected through electronic vote 535 individuals out of 1547 candidates.
There were 657 candidates from the commercial sector, that is 42.4% of all candidates, 461 people from the industrial sector, 268 business people from agriculture as well as 161 individuals from the mining sector.
The elections for Tehran Chamber of Commerce, Industries, Mines and Agriculture (TCCIMA) was the most important of all as there were more candidates for this chamber, that is 159 people vying for 40 seats up for grabs. There are 60 seats at the chamber, 20 of which are not elected as they are proposed by the government.
The election at ICCIMA, which is called the private sector parliament in Iran, is set to be held in three months.
MA/MA