Mountain search and rescue groups on call during New Year holidays
March 8, 2019 - 20:38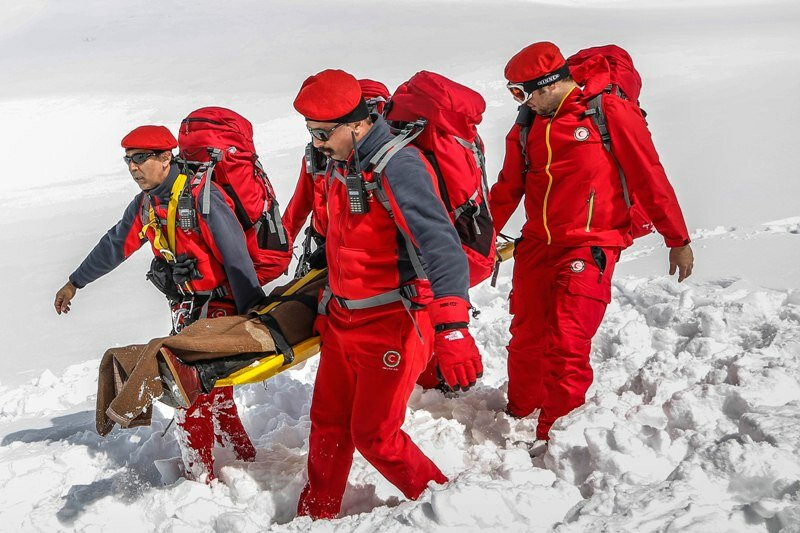 TEHRAN — Some 60 mountain search and rescue groups will be on duty during the New Year holidays nationwide, head of Rescue and Relief Organization, Morteza Salimi, has said.
The mountain rescue scheme will kick off on March 16 and will last until April 5, IRNA news agency quoted Salimi as saying on Friday.
Those who get stranded in the wilderness can call the hotline 112 to receive rescue services, he highlighted.
Bad visibility resulted from bad weather (mist, rain, snow) or by darkness, causing walkers to get lost, heavy snow falls, rock falls, lightening, flash floods, rain and winds, mild or severe hypothermia [a condition when the body's core temperature drops below 32˚C], and heat exhaustion and dehydration, are some of the major hazard in the mountains.
Mountain rescue refers to search and rescue activities that happen in a mountainous environment, although the term is sometimes also used to apply to search and rescue in other wilderness environments.
This tends to include mountains with technical rope access issues, snow, avalanches, ice, crevasses, glaciers, alpine environments and high altitudes. The difficult and remote nature of the terrain in which mountain rescue often occurs has led to the development of a number of specific pieces of equipment and techniques. Helicopters are often used to quickly extract casualties, and search dogs may be deployed to find a casualty.
MQ/MG