VP inaugurates 2 major industrial projects
March 9, 2019 - 20:22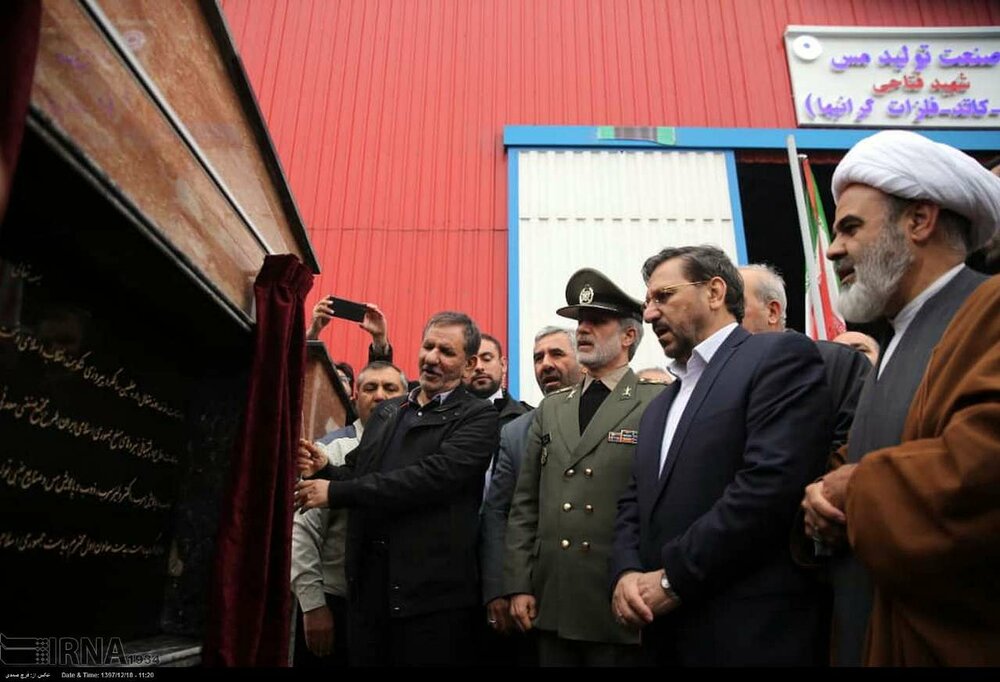 TEHRAN- In a one-day trip to the north-central province of Semnan, Iran's First Vice President Es'haq Jahangiri put two major industrial projects into operation in the west of the province, IRNA reported.
The official inaugurated the largest privately-funded metal production unit of the country in Fajr 2 Industrial Estate in Aradan County.
This unit was established in 100 hectares of land through 1.3 trillion rials (about $30.9 million) of investment, it has the annual production capacity of 66,000 tons of lead and copper and provides jobs for 300 persons.
The project for setting up this unit was aimed at development of major economic infrastructure in domestic car industry and defense sector, as well as expansion of exports.
Jahangiri also inaugurated a slaughterhouse in Eyvanakey Industrial Estate in Garmsar County in a ceremony attended by Agriculture Minister Mahmoud Hojjati.
The director general of Veterinary Department of Semnan Province put the fixed investment for implementation of the project at 220 billion rials (about $5.2 million) and said some 50 billion rials (about $1.1 million) has been paid for purchasing domestically-made machinery and €10.2 million has been paid for the purchase of foreign machinery.
Mohammad Saeedi also said that 50 billion rials (about $1.1 million) of required investment for the project has been secured through the plan of job creation in rural areas and 30 billion rials (about $714,285) of it has been supplied via facilities of production flourishing plan.
MA/MA