Italy looking into INSTEX membership
March 10, 2019 - 20:52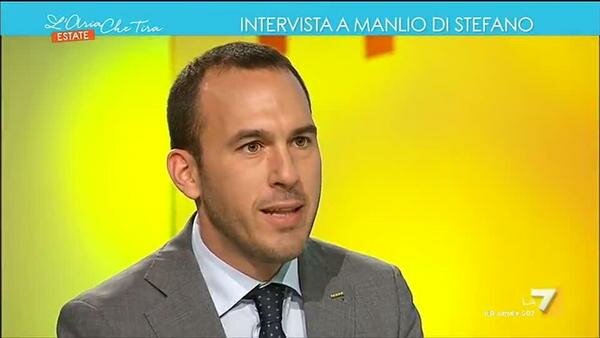 TEHRAN – An Italian Foreign Ministry official says his country is reviewing details about the newly developed financial mechanism with Iran known as Instrument in Support of Trade Exchanges (INSTEX) and is considering joining it.
Manlio Di Stefano who met Gholamareza Ansari, Iran's deputy foreign minister for economic affairs in Rome on Thursday, said in the current circumstances INSTEX is the best possible way for supporting small and medium sized companies to operate in Iran, according to the Eghtesad Online.
Introduced by the European Union, INSTEX aims in the long term to be open to economic operators from third countries who wish to trade with Iran while Iran has been put under sanctions by the U.S.
Stefano noted that Rome supports the financial channel between Iran and European Union.
Ansari, for his part, termed INSTEX a practical measure to enforce European obligations as enshrined in the Joint Comprehensive Plan of Action (JCPOA), stressing the importance of respecting commitments made in the historic agreement between Iran and the six world powers.
He expressed the hope that normal trade ties would be restored after Iran's trade partners, including Italy, join INSTEX. He urged Italian officials to ease the restrictions Italian banks have imposed on trade with Iran.
French, German and UK foreign ministers announced the creation of INSTEX at the end of January, which they say is a new mechanism for facilitating legitimate trade with Iran in order to preserve the Iran nuclear deal.
The move was long overdue as it was originally planned to be launched last November and Tehran had expressed disappointment with the delay on more occasions than one.
According to the E3 statement, INSTEX will support legitimate EU trade with Iran, focusing initially on the sectors most essential to the Iranian population – such as pharmaceuticals, medical devices and food.
SP/PA