New ambassador calls for closer Iran-Tajikistan relations
March 10, 2019 - 23:26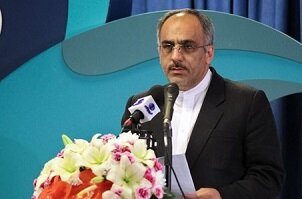 TEHRAN – Iran's new ambassador to Tajikistan, Mohammad-Taqi Saberi, on Sunday called for closer ties with Dushanbe, saying he will use every opportunity to expand Iran's relations with Tajikistan.
Saberi made the remarks during a meeting with Majlis Speaker Ali Larijani, IRNA reported.
Larijani also said expanding ties with Tajikistan in different fields, including economy, is necessary.
"Tajikistan is a friendly country with which we share historical relations and common language," Larijani stated.
The two countries have enjoyed close relations in different fields and such atmosphere should be used in order to resolve some misunderstandings, the parliament speaker added.
MH/PA