Parisian gallery displays works by Iranian artist Nima Zaare Nahandi 
March 16, 2019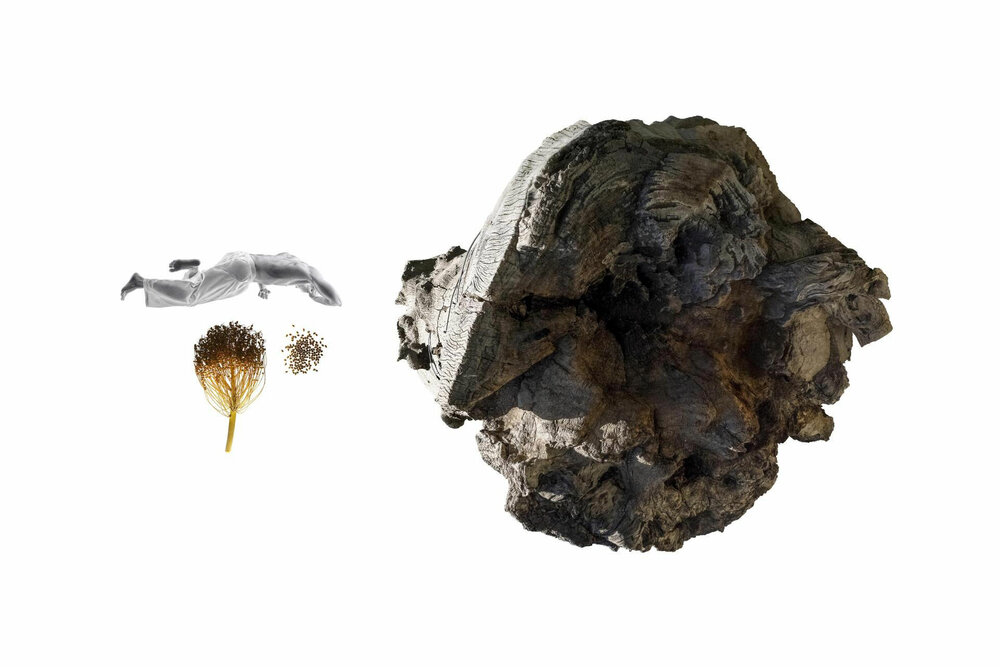 TEHRAN –The Galerie Nathalie Obadia in Paris is displaying a collection of artworks by Iranian artist Nima Zaare Nahandi in the exhibit entitled "Le Premier".
A graduate of mathematics from the University of Tehran, Nima continued his studies in Paris and graduated from the Ecole Nationale des Beaux Arts de Paris in 2010.
During his residency at Casa de Velasquez in Madrid (2010-2012), Nima developed a precise technique, oriented on the finesse of details where his subjects evolve with time, and the final rendering is visible only after several months.
"This series articulates the essential moments in the evolution of human cognitive capacities or his fundamental aptitudes such as abstraction, language and the creation of culture," the gallery has written in a statement.
"The visual elements in his works refer to essential notions that arise over the course of this narrative. The first image of the series depicts the moment when a human being enters a territory and appropriates it," the statement adds.
One of his artworks depicts a tree trunk.
"The tree trunk has been photographed at different times of year from the same vantage point. Slight fluctuations of light are visible in each image. This choice reflects the relative immobility of plants compared to human and animal mobility," the statement concludes.
The exhibit opened on March 14 and will be running until May 4.
Photo: An artwork by Nima Zaare Nahandi from his "Le Premier" on view at the Galerie Nathalie Obadia in Paris.
RM/MMS/YAW