India, Pakistan threatened to unleash missiles at each other
March 18, 2019 - 22:22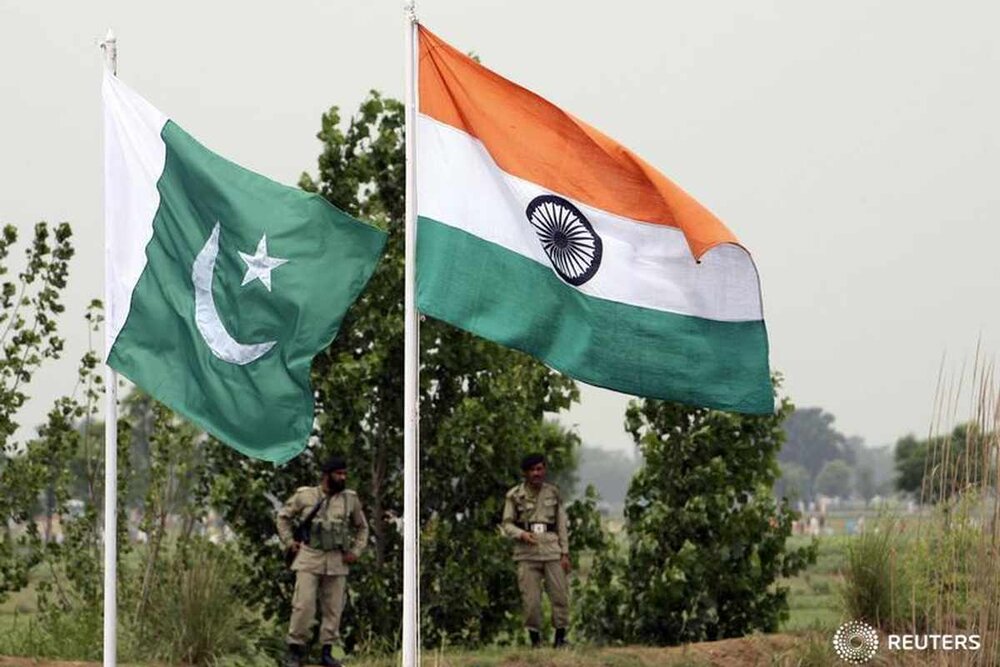 TEHRAN - Tensions have been running high between India and Pakistan since India conducted a surgical strike inside the Pakistani territory followed by Pakistani air raids and capture of an Indian pilot.
The tensions were de-escalated after Pakistani premier Imran Khan announced the release of captured Indian pilot Abhinandan and extended an olive branch to New Delhi.
But, things are still not well between the two countries as skirmishes on the border continue in many regions, leading to civilian casualties.
According to a new revelation, the situation between the two warring neighbors had become very tense at one point with India threatening to fire at least six missiles at Pakistan.
A report in Reuters, quoting Pakistani and western officials, said after India threatened to fire missiles at Pakistan, Islamabad said it would respond with its own missile strikes "three times over".
The escalation between the two nuclear-armed countries, which began following a deadly terror attack in Indian-controlled Kashmir in February, almost brought them to the brink of war.
Kashmir, a disputed Himalayan region, remains the main bone of contention between the two countries with both sides holding parts of it but claiming whole.
The report by Reuters said the exchanges between New Delhi and Islamabad did not go beyond threats, and there was no suggestion that the missiles involved were anything more than conventional weapons.
Following the surgical strikes, the report stated, Indian national security adviser (NSA) Ajit Doval had spoken over a secure line to the head of Pakistan's Inter-Services Intelligence (ISI), Asim Munir, to tell him India was not going to back off its new campaign of "counter terrorism".
"Doval told Munir that India's fight was with the militant groups that freely operated from Pakistani soil and it was prepared to escalate," a Pakistani government source is quoted as saying.
The report does not specify who delivered the threat or who received it, but it says Indian and Pakistani intelligence agencies "were communicating with each other during the fight, and even now they are communicating with each other".
Pakistan said it would counter any Indian missile attacks with many more launches of its own, the minister is quoted as saying on condition of anonymity.
"We said if you will fire one missile, we will fire three. Whatever India will do, we will respond three times to that," the Pakistani minister says.
Meanwhile, an Indian government official, a report in The Hindu said, said India was not aware of any missile threat issued to Pakistan.
This is not the first time the two estranged nuclear-armed neighbors and South Asian giants have had a military and diplomatic showdown. The two sides have fought three wars and engaged in intermittent clashes at the border.
Following the latest escalation, India threatened to isolate Pakistan diplomatically in the international community, and Pakistan vowed to counter any such moves.
Many world leaders have urged the leaders of the two countries to resolve the issues through dialogue, and some countries like Iran and Russia have even offered mediation.
India goes to polls next month and experts believe it is unlikely that New Delhi would like to explore the channel of talks until the election results are announced in New Delhi.