Iran to meet Italy at FIVB Volleyball Nations opening match
April 6, 2019 - 15:23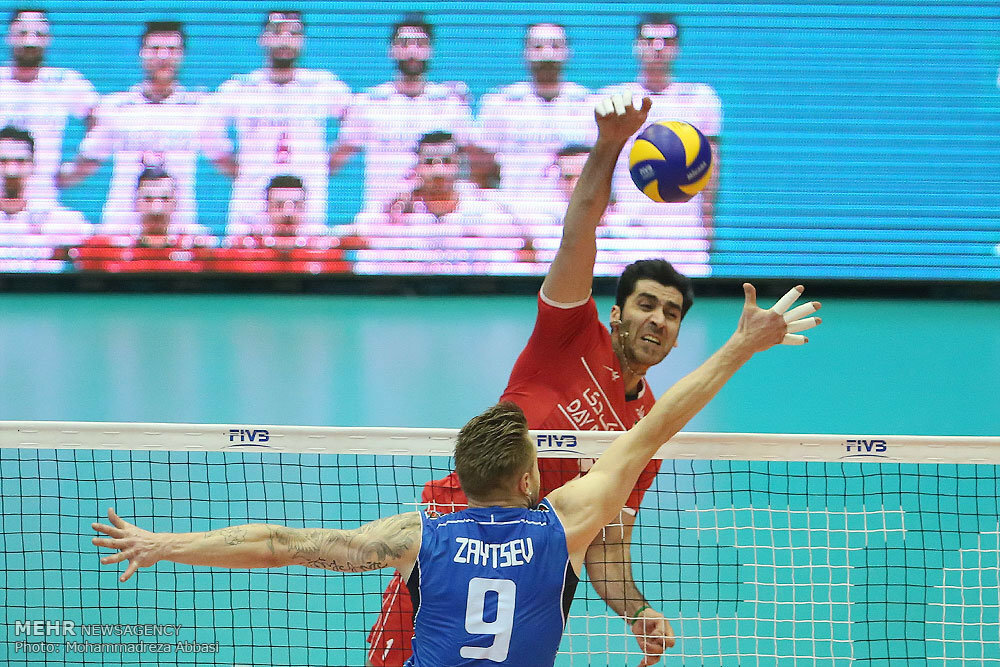 Tehran – The second edition of the 2019 FIVB Volleyball Men's Nations League will start with a match against Iran and Italy on May. 31.
Team Melli will meet the Azzurri in the Chinese city of Jiangmen.
The men's competition also opens with a bang, when defending champions Russia take on France at Novi Sad in a rematch of the 2018 VNL final (which Russia convincingly won in straight sets at Lille), fivb.com wrote.
The opening weekend has yet another huge match lined up, when Poland and Brazil clash at Katowice on June 2 in a rematch of the 2018 FIVB World Championship final (which the Europeans won in straight sets at Turin).

The Jiangmen pool also features hosts China and Germany, while in Katowice, the U.S.and Australia complete the lineup. And in Novi Sad, Serbia host Japan alongside Russia and France. Elsewhere on the opening weekend of the men's VNL, Argentina host Canada, Bulgaria and newly-promoted Portugal in Mendoza.

The men's competition also features five weekends, wrapping up on June 30, before the top six teams move to Chicago for the finals.