Austrian quartet Woody Black 4 to perform in Tehran 
April 6, 2019 - 19:15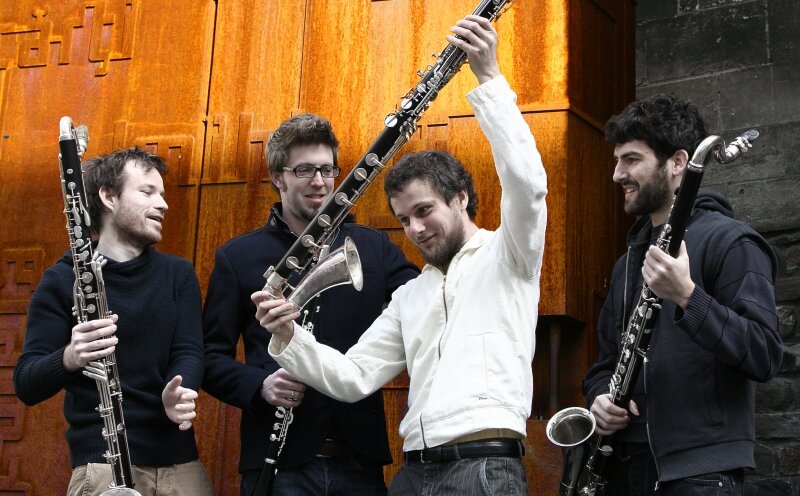 TEHRAN – Woody Black 4, a bass clarinet quartet from Vienna, will give a concert at Tehran's Niavaran Cultural Center on April 13, the band has announced on its website. 
The concert has been organized by Hermes Records, a Tehran-based label that distributes works by prominent musicians in Iran and several other countries, in collaboration with the Austrian Cultural Forum Tehran (OKFT).
The quartet features Daniel Moser, Leonhard Skorupa, Stephan Dickbauer and Oscar Antoli.
Woody Black 4 is following a rather unusual musical path. The instrumentation, with four clarinets, is already out of the ordinary. The varied language of jazz serves as their foundation, but they combine that with distant musical styles, from new music to pop.
Photo: Woody Black 4 in an undated photo.
RM/MMS/YAW