Flood causes massive damage to farms in southwestern Iran
April 8, 2019 - 9:13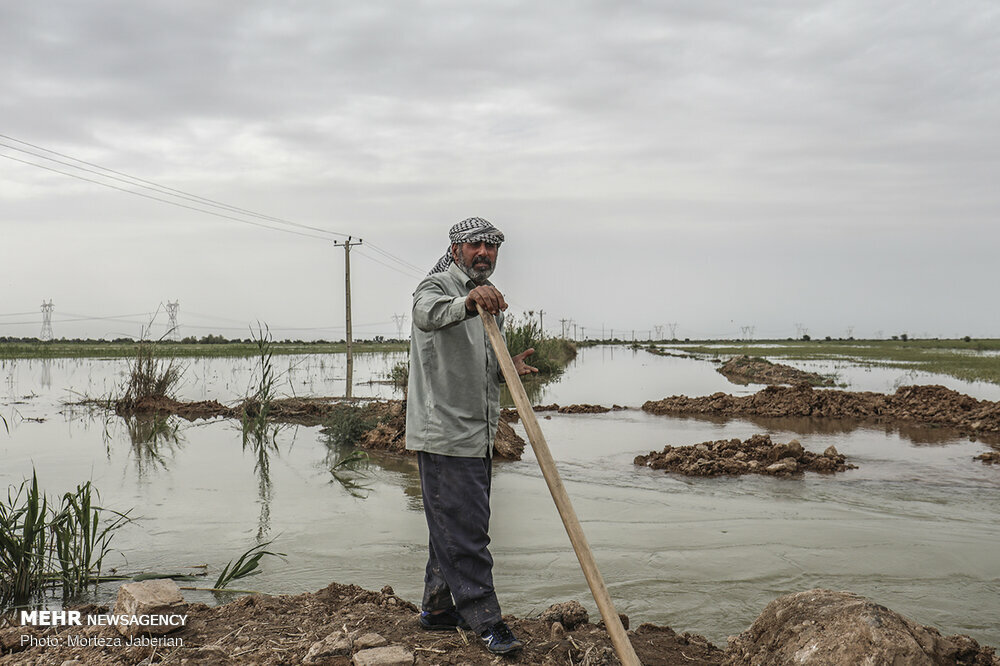 TEHRAN – Extreme flooding beginning on March 19 inundating many provinces across the country have brought heavy financial losses amounting to 9.5 trillion rials (nearly $226 million) to the agriculture sector in the southwestern province of Khuzestan, head of provincial agriculture organization has announced.
Flood damage to the province's farming lands amounted to 6.7 trillion rials (about $160 million), IRNA news agency quoted Keykhosro Changalvaee as saying on Sunday.
Moreover, Changalvaee explained that, flood has resulted in damages to agricultural facilities at 1.6 trillion rials (around $40 million).
Losses in fruit gardens amounted to 1.4 trillion rials (nearly $33 million), livestock and poultry losses also estimated at 60 billion rials (about $1.5 million), he added.
Some 71,000 hectares of wheat, barley, rapeseed, corn and sugar beet farms were damaged by waterlogging, he highlighted.
The crops cultivated over autumn were ready for harvest in the second of the month of Farvardin (March 21-April 20) in 800,000 hectares of farming lands in the region, however, devastating floods have caused massive damage to the crops, he regretted.
FB/MQ/MG