Iranian police seize historical relics in three provinces
April 15, 2019 - 21:32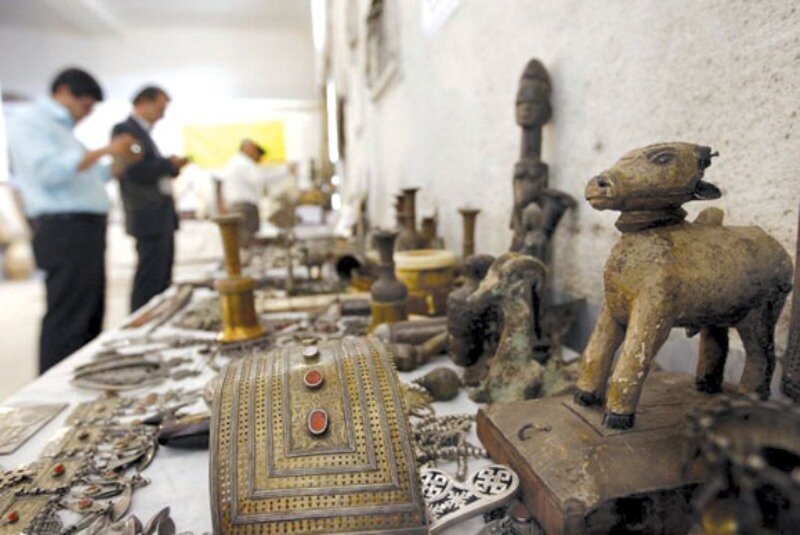 TEHRAN - Iranian authorities have recently confiscated a number of historical relics and coins from smugglers in provinces of Markazi, Chaharmahal-Bakhtiari and Tehran, Persian media reported.
"Eight Islamic-era objects and two handmade pistols were recovered from a smuggler in Shahrekord (the capital of Chaharmahal-Bakhtiari province)," said Amir Rahmatollahi, a senior police official in charge of protecting cultural heritage.
In another seizure took place in Markazi province, the police recovered eleven relics, which date back to 4th and 5th AH centuries, he added.
The culprits were detained and handed over to judicial system for further investigation, Rahmatollahi noted, IRNA reported.
On Saturday, the law enforcement officers suspected two men who carried a sack walking along the subway platform at Tehran's Haram-e Motahhar Station.
An inspection of the sack yielded 1300 antique coins which they brought them to Tehran to sell, Fars reported.
AFM/MG