Iranian MP blames U.S., Israel for chaos in the region
Iran attend parliamentary summit in Baghdad
April 22, 2019 - 18:4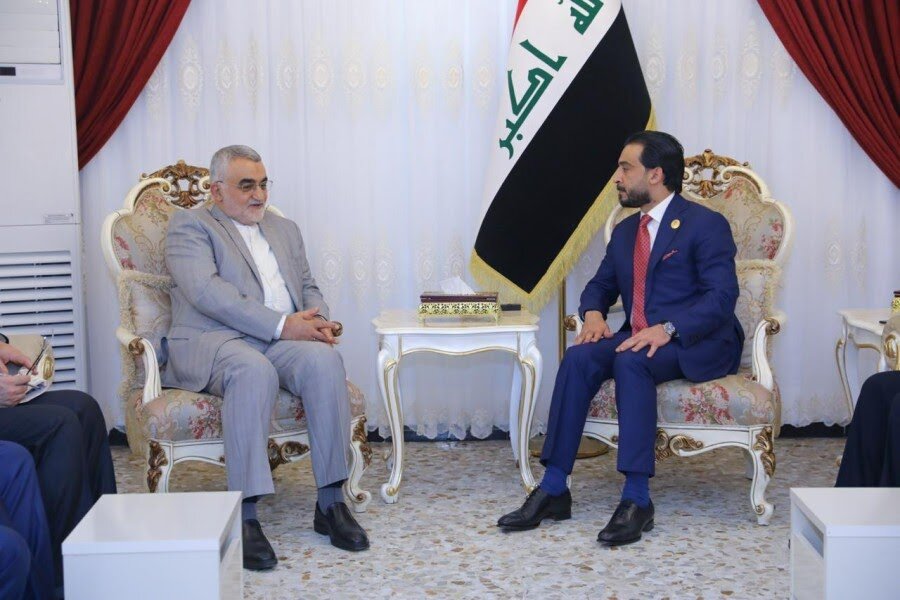 TEHRAN – Iran attended the parliamentary summit hosted by Iraq on Saturday.
The summit was attended by parliament speakers from countries neighboring Iraq including Iran, Turkey, Kuwait, Syria, Saudi Arabia and Jordan.
Alaeddin Boroujerdi, a distinguished lawmaker who headed Iran's national security and foreign policy committee, attended the summit on behalf of Iranian Speaker Ali Larijani.
Al Jazeera said the summit brought together regional rivals Saudi Arabia and Iran as part of a broader effort by Iraqi leaders to fashion the country's image as a friend among neighbors.
The one-day conference in the Iraqi capital focused on regional security, diplomacy and economic issues.
Iraqi Parliament speaker Mohammed al-Halbousi chaired the gathering.
"What binds us to our neighbors is our common geographical destiny and common interests," al-Halbousi said in a statement, Reuters reported.
"Today, Iraq is building a promising strategic partnership with all neighboring countries without any reservations or favoring any party," al Jazeera quoted al-Halbousi as saying.
The visiting officials pledged support for reconstruction and development efforts in Iraq and for the country's continued stability following its victory over Daesh, after three years of war, the statement said.
The regional meeting followed months of high-profile diplomacy that has involved Iraqi Prime Minister Adel Abdul Mahdi and President Barham Salih to engage with the neighbors.
"The stability of Iraq is necessary in the stability of the region and contributes its return with all its political and economic weight and creative human resources to its Arab and regional environment," the statement said.
It emphasized "the importance of supporting moderation and combating extremism in all its forms, especially as it is the people of the region who pay the price of extremism."
Iraq is spearheading a regional initiative to bring Syria - which was suspended in 2011 - back into the Arab League.
While Iraq remains a close ally of the U.S. in the Middle East, Iraqi leaders have made clear they will not be constrained by U.S. policy objectives to isolate Iran and Syria.
"Iraq is coming back to the neighborhood," President Salih told The Associated Press last month.
Addressing the summit, Boroujerdi blamed interference by the U.S. and sedition by the Zionist regime of Israel as the main culprits behind the chaos in the Middle East region.
Boroujerdi called the U.S. is the main creator of terrorism.
Boroujerdi also met with Ammar al-Hakim, leader of the Iraqi National Wisdom Movement, discussing the latest political developments in the region.
Hakim said, "Iraq has adopted the policy of open doors to other countries."
Iraq seeks to have "balanced" relations with other countries based on mutual interests, he added.
On Sunday, Boroujerdi met with Iraqi Parliament Speaker Mohamed al-Halbousi, reviewing expansion of relations in various areas.
Boroujerdi praised Iraq's efforts to hold the summit.
NA/PA