Zarif to visit North Korea
April 28, 2019 - 19:51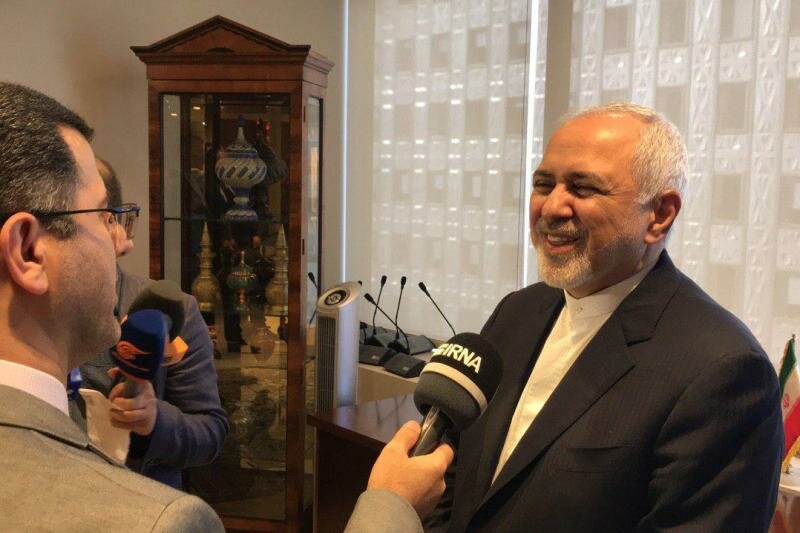 TEHRAN – Iranian Foreign Minister Mohammad Javad Zarif has said that he plans to visit North Korea without giving a date.
In an interview with IRNA published on early Sunday, Zarif said that he will announce the date of his visit soon.
He also said that he will visit Russia in 10 days.
Commenting on his interview with Fox News aired on Sunday, Zarif said the interview was in line with establishing connection with a layer of the U.S. society which supports Donald Trump's administration.
"It should have been noted that the U.S. interests are being ignored for interests of Israel and a war mongering group. This reality is not something new, but the atmosphere have been poisoned by propaganda to the extent that many people who believe this reality do not dare to say it. So, it was necessary to say such reality [in Fox News] to make an influence on atmosphere created by suppressing news," the chief diplomat noted.
In an interview with Fox News, Zarif accused U.S. National Security Adviser John Bolton as well as Israel, Saudi Arabia and the UAE of "dragging the U.S. into a conflict" with Iran.
'U.S. should speak with Iranians in another way'
On his suggestion on prisoner swap between Iran and the U.S., Zarif said the U.S. just makes claims, suggesting that Washington should speak with Iranians in another way.
Asked about British Foreign Secretary Jeremy Hunt's comments on prisoner swap, Zarif said the proposal does not include Britain.
Zarif said during an interview in New York on Wednesday that Iran is ready to exchange prisoners with the U.S.
"I put this offer on the table publicly now. [Let's] Exchange them", Zarif said. "If they tell you anything else, they are lying," he added.
Hunt had assumed Zarif's suggestion of a prisoner swap also includes Iranian-British dual citizen, Nazanin Zaghari, who is jailed in Tehran for espionage.
In his interview on Wednesday, Zarif just said she feels sorry for Nazanin Zaghari and her child and that he has done his "best to help" her.
'Iran experienced in countering sanctions'
Zarif also said that Iran is experienced in countering sanctions. However, he said, that this path has difficulties.
He urged the Europeans to take practical actions in line with saving the 2015 nuclear deal, officially known as the Joint Comprehensive Plan of Action, now that Donald Trump has withdrawn the U.S. from the agreement and ordered sanctions on Iran.
On January 31, France, Germany and Britain announced the creation of INSTEX, a special purpose vehicle aimed at facilitating legitimate trade between European economic operators and Iran. European Union foreign policy chief Federica Mogherini, French Foreign Minister Jean-Yves Le Drian, German Foreign Minister Heiko Maas and British Foreign Secretary Jeremy Hunt have said INSTEX will support legitimate European trade with Iran.
NA/PA