India insisting on oil imports from Iran
April 30, 2019 - 20:24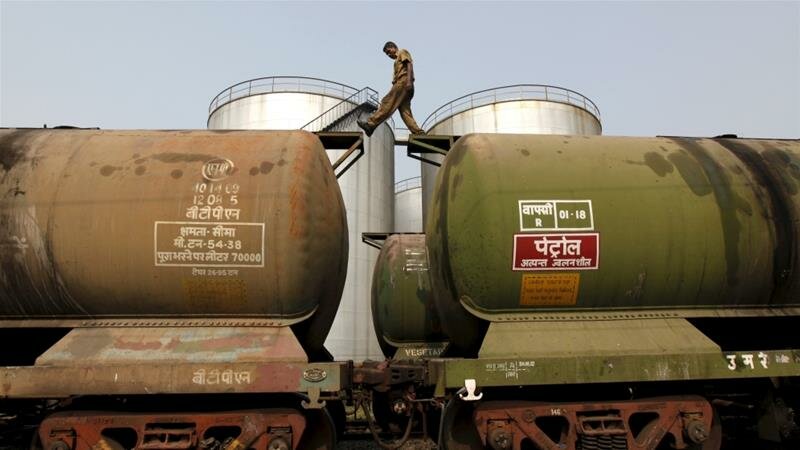 TEHRAN – India's External Affairs Minister said that India should be allowed to continue importing oil from Iran at least for a longer time span, Hindustan Times reported citing people familiar with developments.
Sushma Swaraj made the remarks in a telephone conversation with her U.S. counterpart Mike Pompeo.
The official mentioned her country is going through election, saying the next government with a fresh mandate will take a final call on this issue.
Swaraj explained India's political and economic conditions to Pompeo and sought some relaxation as making immediate arrangements for 23.5 million tons of oil – the amount supplied by Iran every year – from an alternative source was not possible, the people said.
In May last year, the U.S. brought back sanctions on Iran after withdrawing from the Iran nuclear deal which was struck in 2015.
They told India and other countries to cut oil imports from the Persian Gulf nation to "zero" by November 4 or face sanctions. However, Washington granted a six-month waiver to India and seven other countries to buy oil from Iran. The waivers are due to expire in May.
India, which is the second biggest purchaser of Iranian oil after China, has since then restricted its monthly purchase to 1.25 million tons or 15 million tons in a year (300,000 barrels per day), down from 22.6 million tons (452,000 barrels per day) bought in 2017-18 financial year, sources said.
The world's third biggest oil consumer, meets more than 80 percent of its oil needs through imports.
EF/MA