Economic facilities during coronavirus outbreak should not hinder other supportive decisions: ICCIMA head
April 21, 2020 - 13:17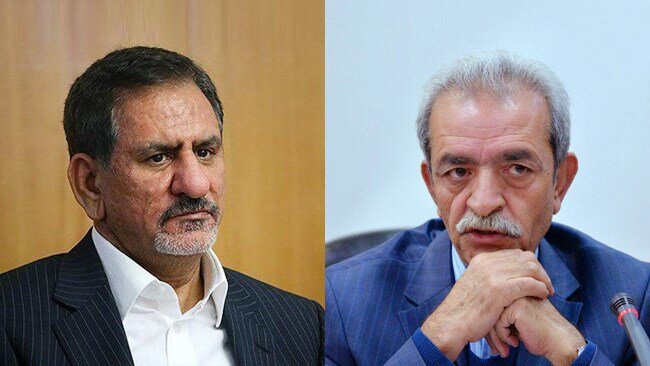 TEHRAN – The head of Iran Chamber of Commerce, Industries, Mines and Agriculture (ICCIMA) has written a letter to the First Vice-President Es'haq Jahangiri, calling for measures to be taken to ensure that the economic facilities provided during the coronavirus outbreak do not overlap other supportive decisions regarding the normal conditions.
Emphasizing that almost all industries are in a worse situation than last year, Gholam-Hossein Shafe' i wrote that following the government's decision for introducing ten business categories which were affected by the pandemic the most, and considering some insurance and tax facilities for them, the Social Security Organization has canceled all the facilities which were provided by other organizations before the coronavirus outbreak.
In the letter, Shafe' i noted that the Social Security Organization's decision would deepen the crisis and create unemployment for a large number of workers and shut down industries in the year which has been dubbed the "Surge in Production" by the Leader of the Islamic Revolution Ayatollah Seyed Ali Khamenei.
Back in March, the government announced the allocation of 1,000 trillion rails (about $24 billion at the official rate of 42,000 rials) for helping lessen the impact of the coronavirus outbreak on the national economy.
"We allocated the sum in addition to the next year's budget to prevent huge losses and to be able to go on more conveniently," President Hassan Rouhani said.
According to Rouhani, 750 trillion rials (about $17.8 billion) would be paid in low-interest loans to businesses.
Earlier on Saturday, Jahangiri had called on the government to further support the country's private sector as the economic frontiers in the battle against the coronavirus.
Speaking in a meeting with the Industry, Mining and Trade Minister Reza Rahmani and his deputies, the official stressed the significant role of the private sector in the country's economy, noting that: "this year we need non-oil exports more than ever, and the government's priority is also promoting non-oil exports."
EF/MA
Photo: ICCIMA Head Gholam-Hossein Shafe'i (R) and First Vice-President Es'haq Jahangiri