Iran's 2-month non-oil trade exceeds $9b
May 31, 2020 - 15:14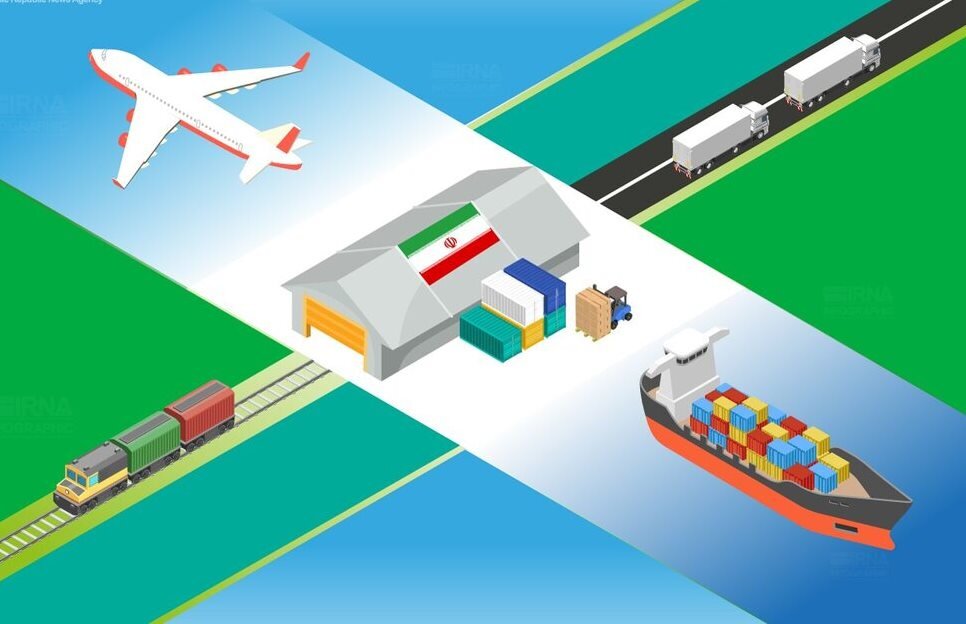 TEHRAN – The value of Iran's non-oil trade during the first two months of the current Iranian calendar year (March 20-May 20) stood at $9.341 billion, IRNA reported on Sunday.
Based on the data released by the Customs Administration, in the mentioned period Iran imported $5.041 billion worth of goods, while exporting $4.3 billion.
The volume of traded goods was estimated at 21 million tons, of which 14.5 million tons were related to exports and about 6.5 million tons were imported goods.
Iran's top five non-oil export destinations during this period were China with $1.19 billion worth of exports, Iraq with $1.107 billion, the UAE with $682 million, and Afghanistan with $341 million as well as Turkey with $144 million, so the country's top five export destinations remained the same in comparison to previous months.
As reported, China accounted for over 27 percent of Iran's total exports, followed by Iraq, UAE, Afghanistan and Turkey with 25 percent, 15 percent, 8 percent, and four percent respectively.
The top five sources of imports during this period were China with $1.234 billion, the UAE with $1.78 billion, Turkey with $535 million, Russia with $356 million and India with $335 million worth of imports.
In the first month of the year (March 20-April 20), India was the fifth largest exporter to Iran and the Netherlands was the fourth.
Like all other countries around the world, Iran's trade with its foreign partners has been severely affected by the coronavirus pandemic, however, the situation is getting back to normal and the country's trade borders are opening one by one.
Earlier this month, Deputy Head of Iran-Pakistan Joint Chamber of Commerce Amanollah Shahnavazi said that the two countries' border bazaars are gradually resuming activities following the reopening of the border crossings.
Also on Sunday, Iran Chamber of Commerce, Industries, Mines and Agriculture (ICCIMA) published on its news portal that the Iranian customs officials discussed reopening of Mehran border with Iraqi partners to resume trade as both nations have taken health measures to guarantee hygienic transportation of goods.
Meanwhile, according to local authorities, Iran has resumed exports to neighboring Afghanistan through the Milak border crossing in the southeastern Sistan-Baluchestan Province.
EF/MA