U.S. mass shootings hit 600+ for third year
November 25, 2022 - 19:45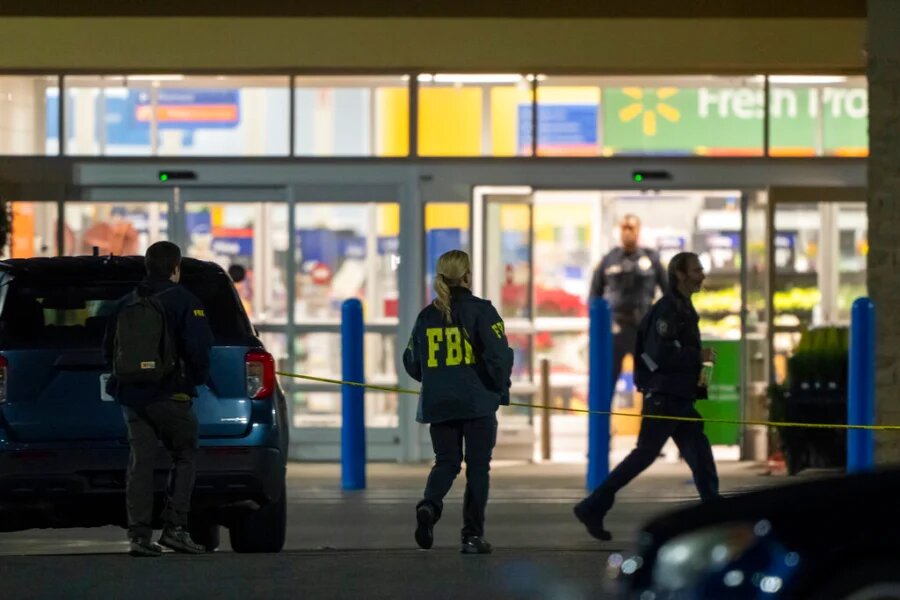 TEHRAN- Amid growing political polarization more Americans are buying guns amid a climate of fear and insecurity.
The U.S. has marked the third consecutive year that the country has registered more than 600 mass shooting incidents. The spike combination, documented by a prominent NGO, comes as a record number of Americans purchased guns amid a political landscape that fuels fears of violence amid growing polarization.
The latest mass shooting in Colorado Springs which left five people dead and 17 others injured marked the 601st shooting incident in 2022, according to The Gun Violence Archive, a nonprofit organization that tracks and records shootings and gun violence throughout the country.
The archive has labeled mass shootings as an "American phenomenon," and defines the deadly incidents as any attack in which there are at least four victims shot, injured, or murdered by a gun, but exclude the perpetrator of the attack.
The Gun Violence Archive said the data from 2022 so far come out to an average of 1.86 mass shootings per day. The NGO's database puts the death toll from gun violence in the U.S. at around 40-thousand in 2022. More than 18 thousand of those deaths were registered as a homicide.
Following the mass shooting in Colorado Springs, another tragedy struck again just two days later when a Walmart manager in the city of Chesapeake, Virginia opened fire at a store, which according to authorities, killed six workers and marked the 607th multiple-victim shooting incident.
As of Thanksgiving Day, another two attacks raised the number to 609 mass shootings this year with the numbers still rising.
According to the Gun Violence Archive; with more than a month left in the year, the U.S. is on pace to reach 675 mass shootings before 2022 ends. This would mark the second-highest number of multiple-victim shootings since 2013 when the monitoring group began tracking gun violence.
The latest statistics paint a disturbing picture of increased gun violence in a country where there is so much political division that American news outlets are openly speaking about the dangers of a civil war erupting.
The latest figures have also been released as Donald Trump has announced his candidacy for the Republican presidential nomination in 2024, nearly two years after inspiring the deadly insurrection on Capitol Hill.
The ex-President and his supporters strongly believed the last U.S. election was rigged in favor of President Joe Biden. Among Trump's supporters are white supremacists and other armed extremist groups.
Trump received more votes in the 2020 presidential election than he did in the 2016 presidential election. In 2020, the Republican candidate enjoyed the support of more than 70 million Americans, an indication of how many of the American public maintain support for Trump's views and rhetoric. It also shows how polarized the United States has become.
This is despite the many challenges facing Trump, including the latest FBI raid on his Florida residence that angered his fan base who have also expressed their strong belief in voter fraud in the last American Presidential election.
Experts say the deep divisions in the country alongside the vast mass shooting incidents will likely spark further turmoil in U.S. politics and potential violence among voters of the Republican and Democratic parties.
The fear of this growing division is leading Americans to buy more and more guns for their own security as many fear they are heading into uncharted territory.
This is in a country where there are more firearms on the streets than there are U.S. civilians. No other country in the world has so many guns in the hands of its citizens.
The archive recorded 690 mass shootings in 2021 as gun violence peaked as the Covid-19 pandemic cases subsided, and 610 shootings in 2020. In the past week alone, mass shootings have claimed the lives of at least 24 people and have injured 37 in gun rampages across seven states.
Following the mass shooting incidents in Colorado Springs, the Gun Violence Archive, in a post on a social media platform said that the "GVA had never logged a month of 60+ mass shootings before 2020, It happened five times in 2020, six times in 2021, and now six times again this year."
In 2014, the Gun Violence archive recorded 273 mass shootings. By 2017 — just five years ago — that number had jumped to 348. There was another significant increase between 2019, which saw 417 multiple-victim incidents, to 2020, in which there were 610 recorded mass shootings.
Following the Colorado shooting, President Joe Biden urged the country to "address the public health epidemic of gun violence in all of its forms."
He stated that "earlier this year, I signed the most significant gun safety law in nearly three decades, in addition to taking other historic actions,".
It has been very clear that Biden's "most significant gun safety law in nearly three decades" has had no effect on the increasing figures of gun violence, as 2022 is set to go down in the history of the U.S. as a year during which the second-highest number of mass shootings took place.
The other problem in the United States is that with the National Rifle Association, an extremely powerful gun lobby in Congress that advocates for the right for citizens to carry weapons.
Surveys show that only 52% of the American population actually supports any form of gun control. According to polling by Gallup, only eleven percent of the population say that gun laws should be "made less strict".
Experts say this shows an environment of insecurity and fear that Americans live in. Not only are Americans concerned about political violence and the future of their so-called democracy but also the rising rate of crime.
In 2018 a report by the Geneva-based organization, the Small Arms Survey, said there were 393.3 million guns in circulation across the U.S.
Gun ownership significantly increased over the last few years. Earlier this year, research by the Annals of Internal Medicine found that 7.5 million U.S. adults (under three percent of the population), became the first new gun owners between January 2019 and April 2021.
These are the latest statistics from the Gun Violence Archive as of November 24, 2022, the total number of deaths as a result of gun violence that involved all causes stood at just shy of 40,000 deaths with 39,845 incidents documented.
Homicides, Murders, and Unintentional deaths stood at 18,197.
Suicides using firearms were 21,648.
Total number of Injuries as a result of guns being fired left 35,331 casualties.
Mass shootings so far this year stand at 609 incidents, while mass murders stand at 36 cases.
The number of children (aged 0-11) that have been killed so far in the U.S. via the use of firearms is 291, with the number of injuries at 634.
1,222 is the total number of teens aged 12-17 that have been killed by guns, with 3,430 others have sustained injuries.
The number of police killed as a result of incidents where they were shot at with firearms stands at 62. This is while officers that have been killed or injured by guns are 311.
However, the number of officers involved in an incident that resulted in the firing of their guns have killed 1,251 American. This is while murder and suicides among police involved 609 incidents. The GVA says its gun violence and crime incidents are collected and validated from 7,500 sources on a daily basis.