By Farrokh Hesabi
Iran U23 coach to be appointed within months
January 3, 2023 - 19:4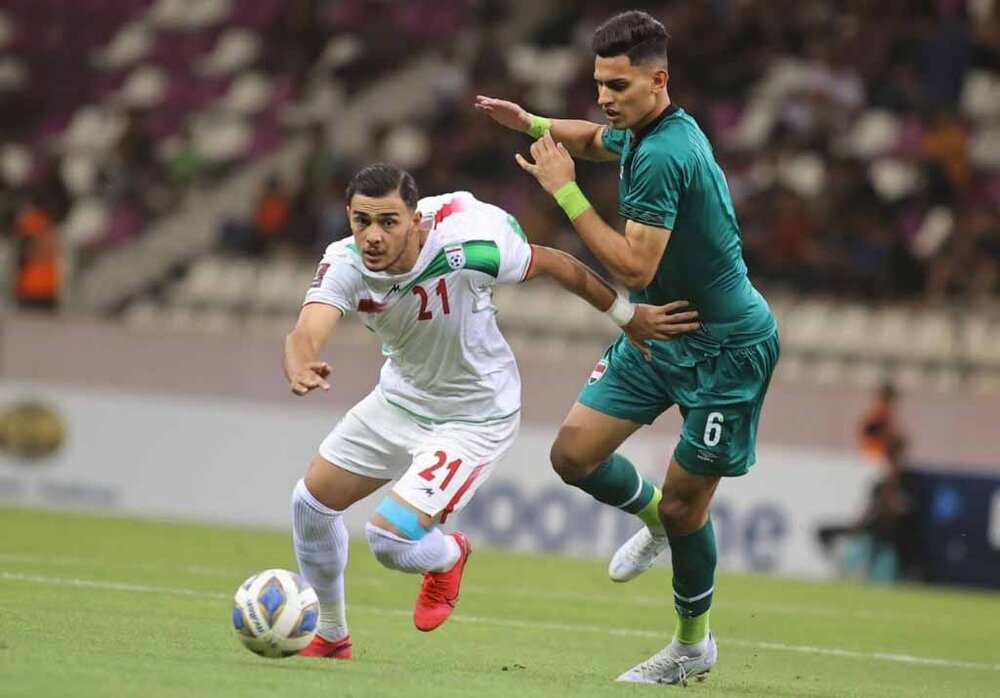 TEHRAN - Iran U23 national football team are yet to know their head coach, less than nine months before the 2024 AFC U23 Asian Cup qualification starts.
The officials of the Football Federation of the Islamic Republic of Iran (FFIRI) had said they would appoint a new coach for the team after the 2022 World Cup, but they did not keep their promise.
In December 2022, Habib Kashani, former general manager of Persepolis club, was appointed as director of Iran's U23 football team but the head coach has not yet been introduced.
Mehdi Mahdavikia resigned from his post as head coach of the U23 team in early October. Under the guidance of Mahdavikia, Iran showed a poor performance in the 2022 AFC U23 Asian Cup and failed to qualify for the next stage.
Some names were shortlisted as the candidates to replace him including Moharam Navidkia, former coach of the Sepahan team, and Saket Elhami, current coach of the Havadar club.
However, nothing happened and the U23 team, known as the Omid Team, are still in a state of uncertainty about their future.
Manaf Hashemi, secretary general of the Iran National Olympic Committee (NOC), is the latest official who talked about the condition of the Iran U23 national team.
"Let the football federation make the final decision about appointing the new head coach of the team," Hashemi said on Tuesday.
When asked whether the head coach would be Iranian or a foreign one, he responded: "The FFIRI should decide in this regard. For the Hangzhou Asian Games, we are supervising 40 federations, and football is one of the most important federations among them. However, we believe that the relevant authorities, which are the football federation managers, should comment in this regard," he added.
Hashemi also talked about the expenses and costs related to the U23 team and whether they will be provided by the National Olympic Committee or the FFIRI.
"We have not entered the details in this regard. So far, we only concluded about choosing the head coach of the team. Definitely, the National Olympic Committee and the football federation should provide financial resources together, and the sponsors should help as well," the secretary general of the NOC concluded.
The 2024 AFC U23 Asian Cup will act as the AFC qualifiers for the 2024 Paris Olympics men's football tournament.
The qualification which will decide the participating teams of the 2024 AFC U23 Asian Cup, will be held from Sept. 4 to 12, 2023.