Handicrafts backbone of employment in Baharestan county, president says
January 6, 2023 - 18:16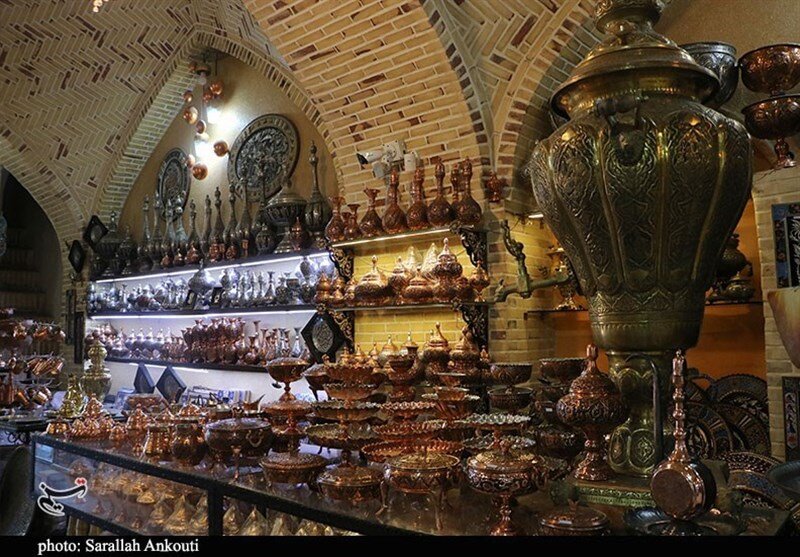 TEHRAN – The handicraft industry is an important source of employment for men and women in Baharestan, a county in the southwest of Tehran province, Iranian President Seyyed Ebrahim Raisi has said.
He made the remarks during a visit to the county on Thursday, which is one of the densest counties in Iran with the smallest geographical area, CHTN reported on Friday.
Today in the county of Baharestan, people are actively engaged in the production of bags, shoes, wood, and metal goods, the president added.
Various statistics show that not only men but also women are involved in making handicrafts here, he mentioned.
It is important that a strong Iran is realized with strong production and industry, he noted.
It also needs to have strong women and men, whose efforts are directed towards production and work, otherwise, Iran becomes dependent on other countries, he explained.
With 14 entries, Iran ranks first globally for the number of cities and villages registered by the World Crafts Council, as China with seven entries, Chile with four, and India with three ones come next. For instance, Shiraz is named a "world city of [diverse] handicrafts", Malayer is a global hub for woodcarving and carved-wood furniture, while Zanjan has gained the title of a "world city of filigree."
The first time Tehran is mentioned in historical accounts is in an 11th-century chronicle in which it is described as a small village north of Ray.
Ray, in which signs of settlement date from 6000 BC, is often considered to be Tehran's predecessor. It became the capital city of the Seljuk Empire in the 11th century but later declined with factional strife between different neighborhoods and the Mongol invasion of 1220.
Tehran has many to offer its visitors including Golestan Palace, Grand Bazaar, Treasury of National Jewels, National Museum of Iran, Glass & Ceramic Museum, Masoudieh Palace, Sarkis Cathedral, Tehran Museum of Contemporary Art, and Carpet Museum of Iran, to name a few.
ABU/AM