Iran, Venezuela explore ways to deepen ties
January 23, 2023 - 23:21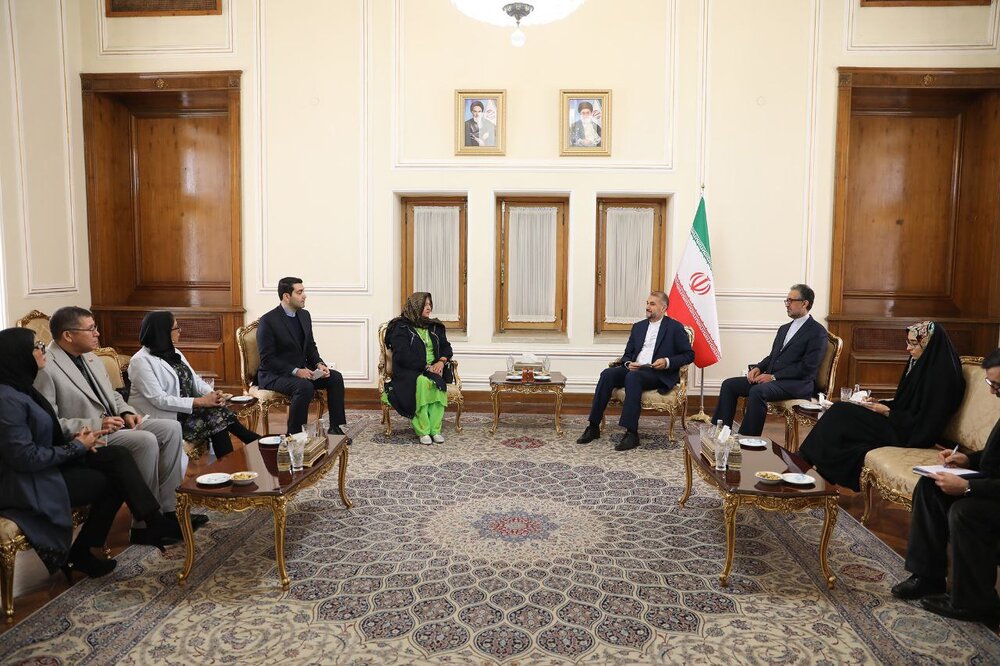 TEHRAN- Iranian Foreign Minister Hossein Amir Abdollahian and Vice Foreign Minister Capaya Rodriguez of Venezuela met on Monday to discuss progress in bilateral ties.
Amir Abdollahian emphasized the necessity to bolster ties, particularly in areas of high-tech, technology, and the energy sector.
The vice minister from Venezuela, for her part, underscored the value of women's roles in all societies. She pointed to women's congress in Tehran, saying it demonstrated the prominent and admirable status of women in Iran.
Iran hosted the first international congress of women of influence on Thursday and Friday.
Women from 96 different countries attended the congress.
First ladies from Burkina Faso, Kyrgyzstan, Armenia, Serbia, Guinea, Niger and Sri Lanka, as well as top female officials from Syria and Turkmenistan were present at the conference.
The conference was attended by 300 international visitors, including vice presidents and members of parliament.
Iranian FM meets Nicaraguan "women of influence"
Also, Amir Abdollahian visited on Monday the Nicaraguan female officials who had participated in the congress on women. They included ministers of interior, family, education, youth, health, and higher education.
At the meeting, Amir Abdollahian stressed the need of strengthening connections between Iran and countries in Latin America, particularly Nicaragua.
Ramona Rodriguez, President of the Autonomous University of Nicaragua and minister of higher education, headed the delegation.
Rodrguez advocated the signing of a memorandum of understanding between the Autonomous University of Nicaragua and the University of Tehran as well as the plan to promote academic, scientific, and cultural interactions between her country and Iran.
Other Nicaraguan cabinet ministers also shared their perspectives on the various areas where Iran and Nicaragua can collaborate.