Amir Abdollahian meets advisor to Syrian president
January 22, 2023 - 23:27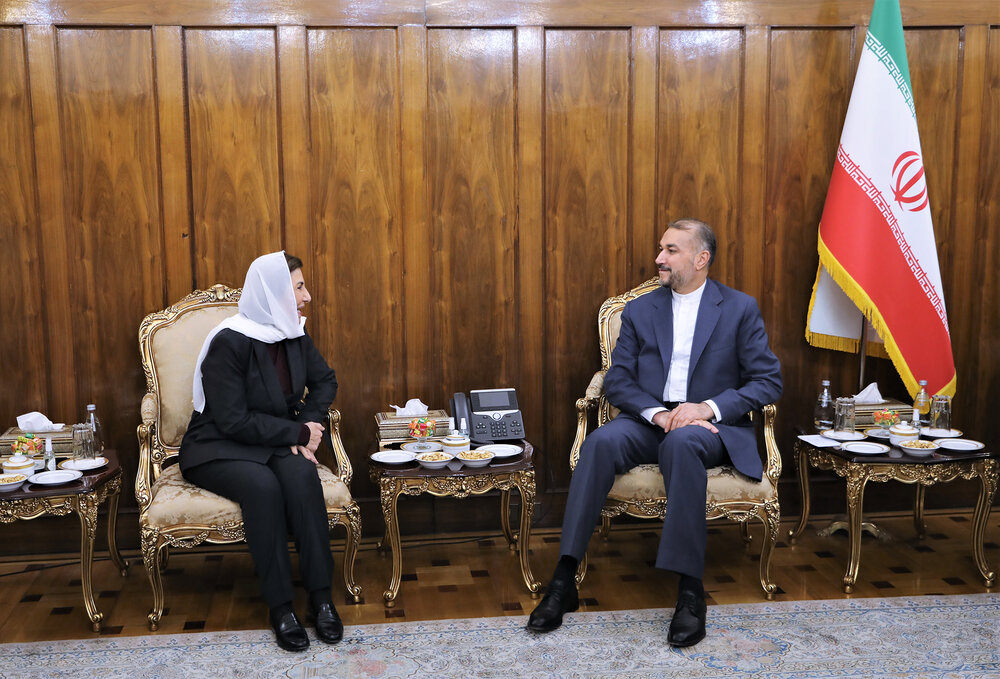 TEHRAN - In a meeting with Bouthaina Sha'aban, an advisor to Syrian President Bashar al-Assad, Iranian Foreign Minister Hossein Amir Abdollahian described ties between the two countries as strategic and multi-faceted.
Amir Abdollahian also said the relations continue to make progress in different spheres thanks to the resolve of the two countries' top authorities.
Sha'aban was visiting Iran at the head of a delegation to take part in the first congress of the International Association of Women of Influence. She described Iran-Syria ties as excellent and stressed the need to pay attention to different fields of cooperation, including culture and women.
The Syrian official described the successful convening of the event as positive and praised the Islamic Republic's initiative and its progress in the field of women's empowerment, according to the Iranian Foreign Ministry.
The two sides also exchanged views on the latest developments in bilateral ties, the situation in the region, and cooperation among neighborly countries.