Iran mulls quitting NPT as retaliatory move: FM Abdollahian
January 22, 2023 - 15:51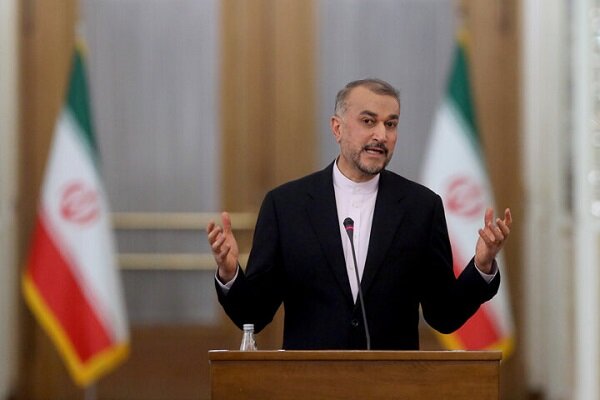 TEHRAN – Iran's Foreign Minister Hossein Amir Abdollahian on Sunday did not rule out Iran's withdrawal from the nuclear Non-Proliferation Treaty (NPT) in case the European Union designates the IRGC as a terrorist organization.
"Every possibility is probable," Amir Abdollahian told ICANA after attending a closed session of the Majlis (parliament) to discuss the European Parliament's resolution in putting the Islamic Revolution Guards Corps on the list of terrorist organizations and asked the EU and its members states to do so.
Amir Abdollahian was responding to a question on whether Iran will quit the NPT if the EU puts the IRGC on its terrorist list.
Iran's chief diplomat also said a few number of European political leaders have "no experience in diplomacy." Amir Abdollahian classified German Foreign Minister Annalena Baerbock among these groups of European politicians.
"…if they don't move on the path of wisdom and don't rectify their views every possibility is probable," Amir Abdollahian remarked.
The German foreign minister is among few European officials who is pushing for placing the IRGC on the list of terrorist organizations.
"Listing the Revolutionary Guard as a terrorist organization is politically important & meaningful," tweeted Baerbock (Green Party) on January 9.