Iran denounces slaughter in Jenin, reiterates support for Palestinians
January 30, 2023 - 23:22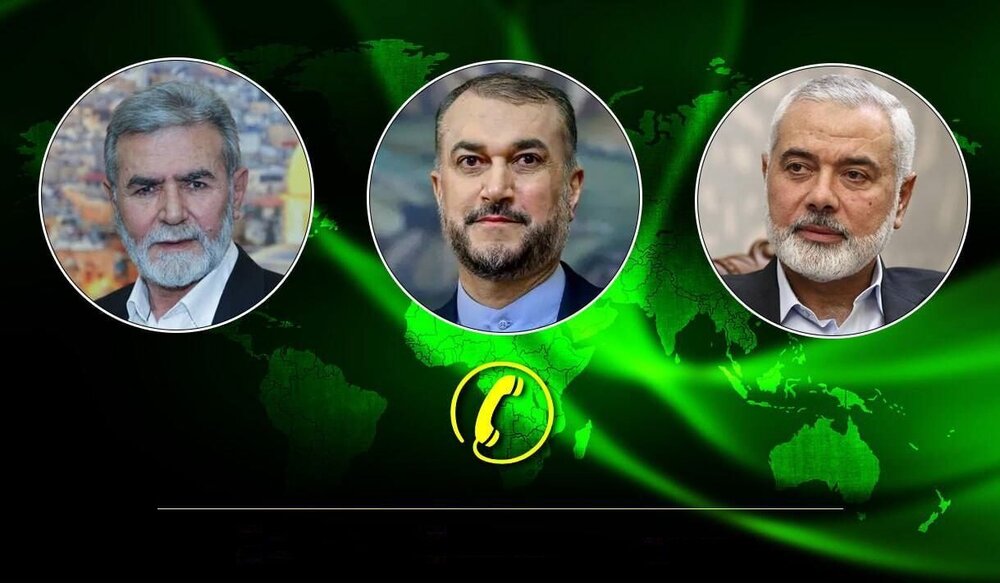 TEHRAN- Iranian Foreign Minister Hossein Amir Abdollahian has stated that Iran will keep supporting the Palestinian nation in the face of Israeli hostility as Palestine fights off the growing acts of violence carried out by the Israeli army and settlers under the leadership of the regime's new extremist far-right cabinet.
Amir Abdollahian strongly denounced the Israeli killings of the defenseless Palestinians in separate phone calls with leaders of the Palestinian Hamas resistance movement Ismail Haniyeh and Islamic Jihad Ziyad al-Nakhalah, according to early Monday reports on the website of the Iranian Foreign Ministry.
He made it clear that Iran will support Palestinian brothers and sisters. Such remarks come in the wake of the most recent wave of atrocities committed by the Israeli regime in the Jenin camp, when 10 Palestinians, including a woman, were slain.
Israeli occupation troops invaded the Jenin camp early on Thursday, according to Palestinian media, killing 10 people and wounding more than 20. The raids left the locals and popular resistance organizations with no alternative but to defend themselves against the occupation forces.
They said that more than 70 Israeli army vehicles invaded the flashpoint city and the nearby refugee camp, and that heavily armed Israeli troops opened fire on Palestinian youngsters who attempted to obstruct their path while Israeli snipers were stationed on rooftops.
The senior Iranian diplomat also expressed sorrow for the bereaved families and the Palestinian people.
Additionally, Abdollahian vowed that the Islamic Republic will continue to assist Palestine.
For his part, Haniyeh commended Iran for taking stances that were based on moral principles and supported the Palestinian nation at all levels.
"We are proud of the positions announced by the Islamic Republic of Iran, which has always been standing beside us against the Zionist regime and its actions against Palestine and its holy places," Nakhalah emphasized.