Capacity of Iran's renewable power plants reaches 1,020 MW
February 4, 2023 - 11:38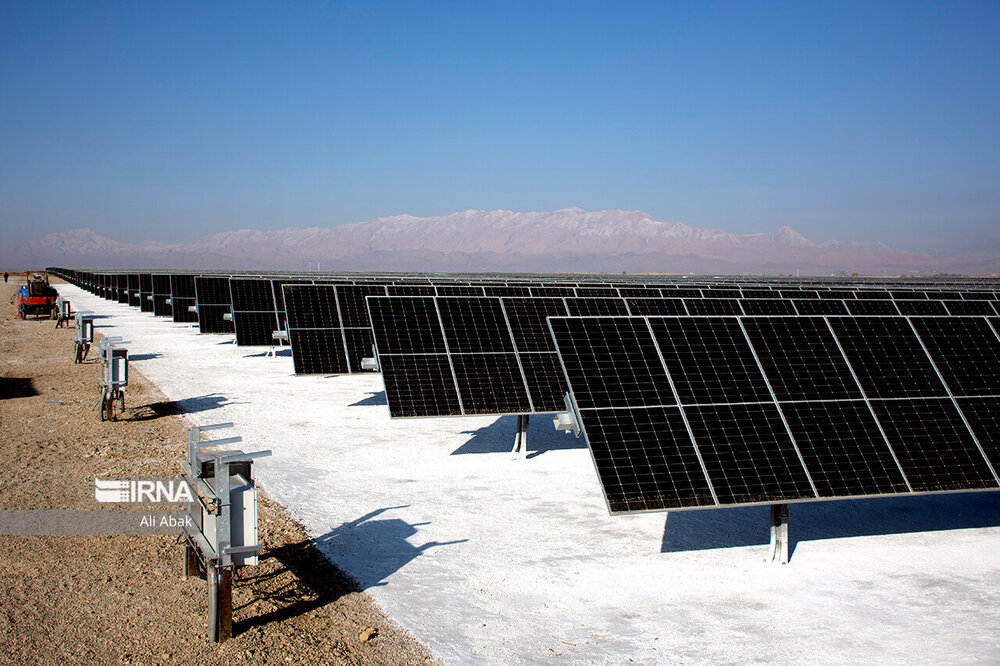 TEHRAN- The capacity of Iran's renewable power plants reached 1,020 megawatts (MW) with the 10-MW Pasargad Solar Farm of Damghan coming into operation, Head of Iran's Renewable Energy and Energy Efficiency Organization (SATBA) Mahmoud Kamani announced.
Making the remarks on the sidelines of inaugurating the mentioned solar farms in Damghan County, in central Semnan province, Kamani said: "This power plant has a special feature as it can generate electricity from the reflection of sunlight. This feature makes its generation efficiency higher, which means it will have a 40-percent increase in efficiency", the official highlighted.
"It is hoped that by setting up other renewable power plants, we will soon be able to implement the 10,000-MW renewable power plant program", the head of SATBA stated.
Iranian Energy Ministry has put it on the agenda to add 10,000 MW to the capacity of the country's renewable power plants by the end of the current government's administration (August 2025).
Considering the fact that the country's renewable power generation capacity stood at about 800 MW when the current government took office in August 2021, the mentioned increase in renewable energy capacity would mean a 13-fold rise.
Back in January 2022, the Energy Ministry and some of the country's private contractors signed memorandums of understanding (MOU) for cooperation in the construction of new renewable power plants across the country.
MA/MA