Ancient potteries recovered in Zanjan
February 6, 2023 - 20:0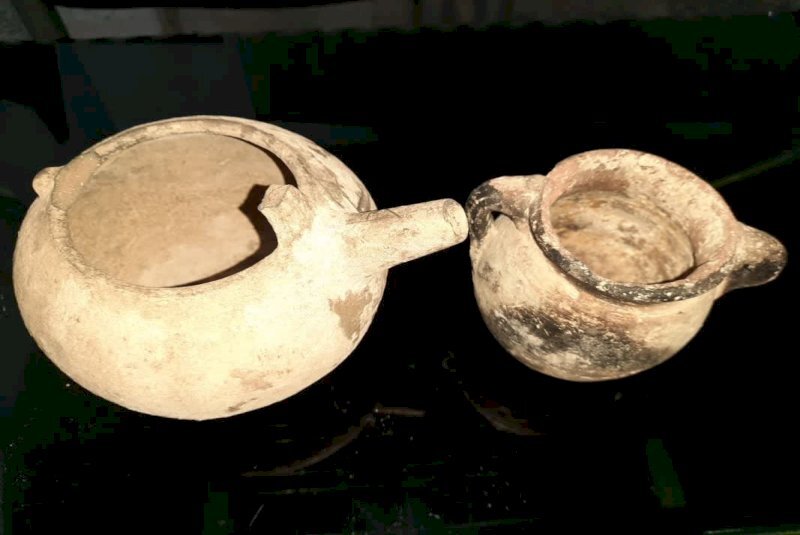 TEHRAN – Iranian police have recovered two earthen vessels from a smuggler in Zanjan province.
One of the clay jars is estimated to date from the first millennium BC while the other dates back to the early Islamic era, a provincial police commander in charge of cultural heritage protection said on Sunday.
The accused was traced and lastly arrested after the police received reports from cultural heritage aficionados about the illegal possession of the relics, the commander said.
Zanjan is one of the cities founded by Sassanid King Ardashir I (180-242 CE). Moreover, Zanjan was once the seat of a lively caravan trade. It was ravaged by Mongols in the 13th century.
The ancient city makes a base for wider explorations of the architectural wonder of Soltaniyeh. The subterranean delights of the Katale-Khor caves, colorful mountains, and the UNESCO-registered Takht-e Soleiman ruins are nearby.
AFM