Interview by Farrokh Hesabi
Freestyle team technical manager Kaveh lauds wrestlers in Zagreb Open
February 8, 2023 - 14:15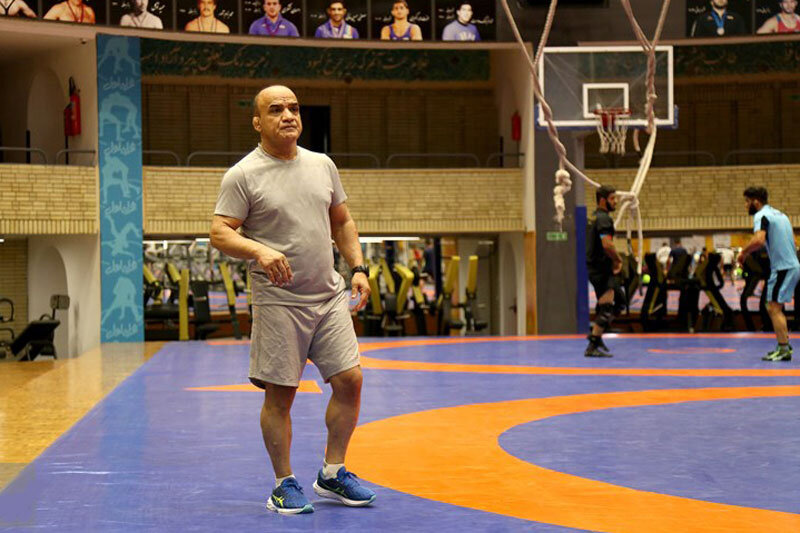 TEHRAN - Mohsen Kaveh, technical manager of Iran men's freestyle wrestling, is satisfied with the results of the team at the 2023 Grand Prix Zagreb Open.
Iran finished in second place at the competitions in Croatia. The U.S. secured the team championship with 174 points. Iran came in second with 140 points, and Azerbaijan racked up 135 points for third.
"The wrestlers who participated in the tournament did their best," said Kaveh in his interview with Tehran Times.
"The Zagreb Open Ranking Series was not held at the best time. Many of our wrestlers had just started training to participate in the world championships and other international tournaments," he added.
The Iranian six-member team won four gold and two silver medals.
Kave said that the freestyle team were made up of wrestlers who did not participate in national championships, and most of them were medalists in the recent international tournaments.
Reza Atri (61kg), Ali Savadkouhi (79kg), Hassan Yazdani (86kg), and Amirhossein Zare won four gold medals.
"It was mentally important for Atari to win the gold medal and he needed to prove himself that the medal he won last year was not an accident," Kaveh added.
Yunes Emami in the 74kg and Amirali Azarpira in the 97kg seized two silver medals.
"Younes performed eye-catching matches to reach the final. However, in the final, he was far from his best. He had some flaws in his wrestling that are fixable by more training.
"In the 97 kg finals at the Zagreb Open, Kyle Snyder (USA) controls Azarpira. I think that Azarpira, who is a young talented wrestler, was impressed by his famous opponent and was thinking more about not giving points than getting points," said the technical manager of the Iran national team.
He said that the selection of wrestlers to participate in the important world tournaments depends on their success in the selection competitions, and this rule applies to everyone.
"To wear Iran national team jersey, every wrestler must follow the selection process and beat all his rivals in the domestic competitions. There is no exception in this case," Kaveh included.