Tehran prepared to host 3+3 South Caucasus meeting
February 21, 2023 - 22:49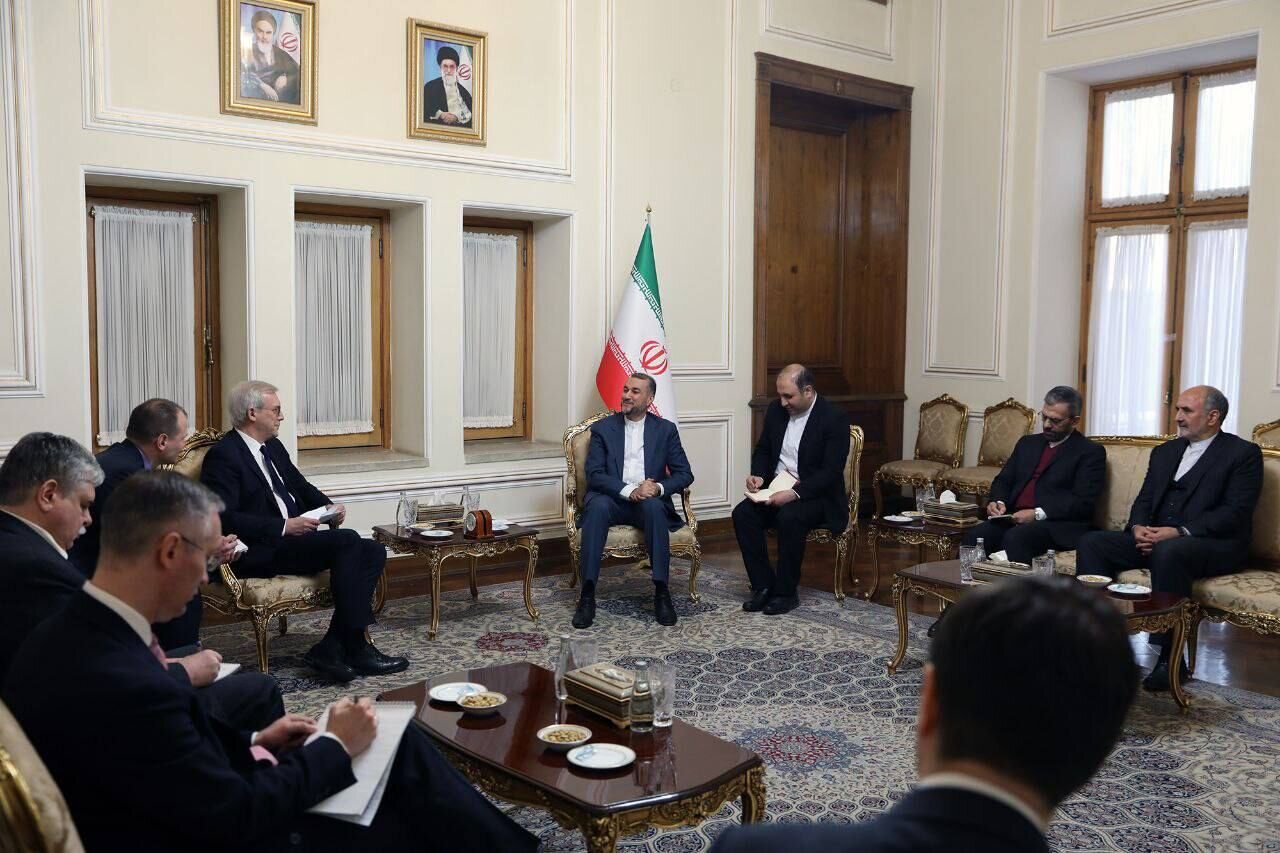 TEHRAN- The Iranian foreign minister has said Tehran is ready to hold a foreign ministerial conference within the framework a 3+3 group, which includes three southern Caucasus nations of Azerbaijan, Armenia, and Georgia and their three neighbors, Russia, Iran and Turkey.
The comments were made by Hossein Amir Abdollahian at a meeting with Alexander Grushko, the deputy foreign minister of Russia, late on Monday in Tehran.
Emphasizing the significance of expanding regional cooperation, the top Iranian diplomat said Tehran has invariably signaled readiness to contribute to mediating the long-running dispute between Armenia and Azerbaijan, two estranged neighbors.
Iran was one of the states advocating formation of a 3+3 group as part of its foreign policy of handling regional concerns, disputes, and challenges.
The Iranian foreign minister further stressed the significance of fostering bilateral and regional collaboration between the Islamic Republic and the Russian Federation.
Grushko, for his part, was in favor of stepping up bilateral, regional, and global collaboration between the two all-weather friends.
Officials from both Russia and Iran have often reaffirmed their commitment to strengthening bilateral ties. With the vast array of capabilities that each side possesses, they have expressed optimism that the goal would be achieved despite any obstacles that the two countries may encounter.
"Tehran, Moscow to boost collaboration, combat unilateralism"
Also, during a meeting on Monday between Iranian Deputy Foreign Minister Ali Bagheri Kani and Russia's Grushko, the sides discussed a variety of topics, including the conflict in Ukraine, the status of Afghanistan, the Syrian issue, as well as the events in Central Asia and the Caucasus.
To protect regional peace and security and advance multilateralism, Bagheri Kani urged Iran and Moscow to work together more closely.
To defend their respective national interests and against discriminatory and unilateral actions, Bagheri Kani suggested, it is necessary the two nations continue collaboration with other sovereign states.
For his part, the Russian diplomat emphasized the need to foster multilateralism in the international community and collaboration between sovereign nations.
He argued interactions between countries around the world must be based on laws and regulations and condemned Western powers for misusing freedom, democracy, and human rights.