'Relocation of Iran International is division of labor among spy services'
February 21, 2023 - 22:48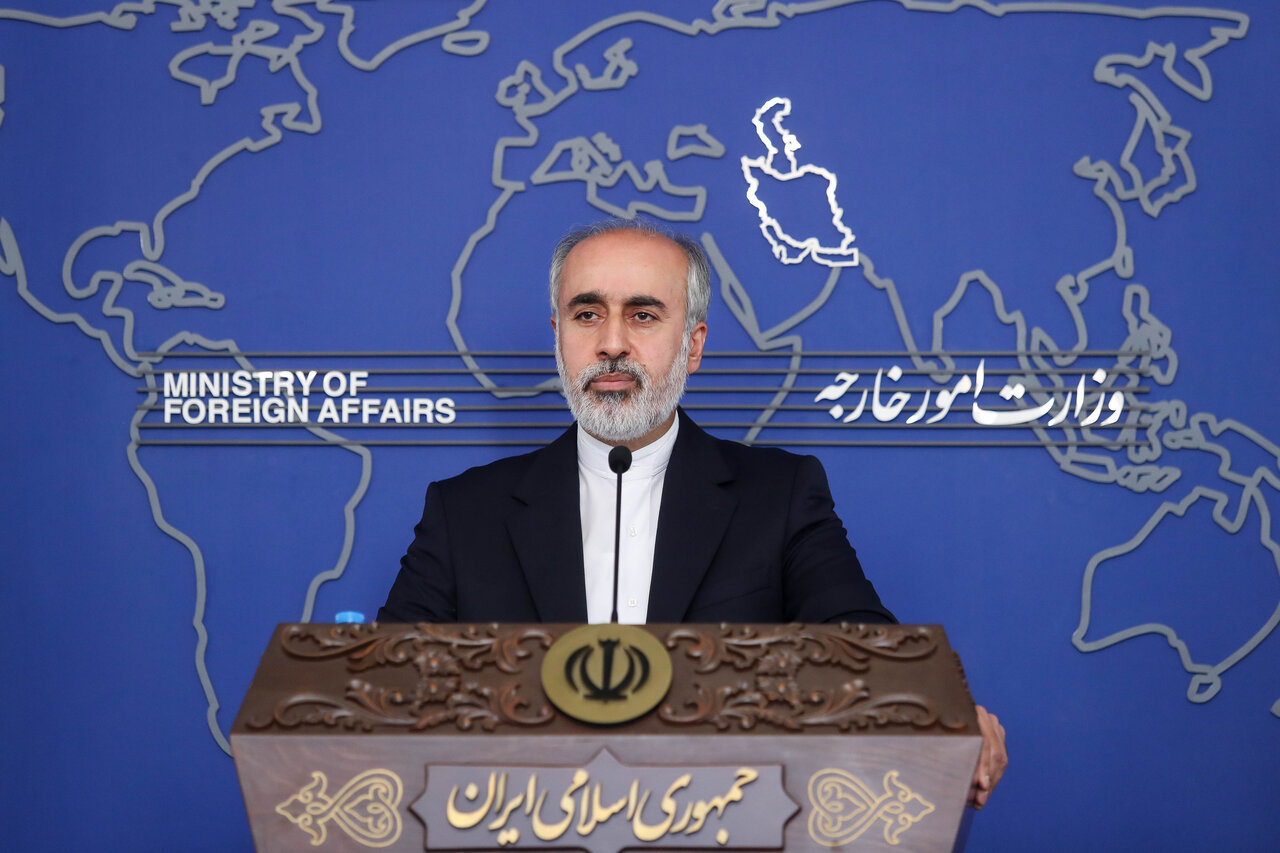 TEHRAN- The spokesperson for Iran's foreign ministry has said that the relocation of a terrorist TV channel, known as "Iran International", from Britain to the United States is the result of a collaboration between the intelligence services of many countries that are funding the hostile network.
Nasser Kanaani made the comments on Tuesday following announcement by the Saudi-funded channel that it has transferred its broadcasts to Washington as a result of purported threats from Tehran against its personnel in London.
Speaking with Tasnim, he stressed that "the developments of the terrorist pseudo-media show that the channel is funded and handled by the intelligence agencies of several countries, including Britain."
"The story about the transfer of this network from Britain to the United States is a new puppetry and theatrical measure as well as the division of labor between the intelligence services of several countries," Kanaani noted.
Kanaani went on to say that the network offers a platform to known members of terrorist and separatist groups and functions as a "operational and even training arm" to incite and fuel riots, unrest, and anti-security operations inside Iran.
"For this reason and based on reliable examples and documents, the pseudo-media has been classified as a terrorist entity," he stated.
The spokesman said Iran International, together with its overt and covert sponsors, has legal, judicial, and international responsibility for the channel's involvement in fanning the embers of recent disturbances throughout the Islamic Republic.
Iran, he said, will keep pursuing charges against the television network.
With regards to the terrorist, separatist, and anti-Iran efforts of the channel, Kanaani stated, "We feel that the network's relocation from London to the U.S. does not decrease the responsibilities of the governments backing and hosting the quasi-media, notably the British government."
"Undoubtedly, the Islamic Republic reserves all rights for further follow-ups and will take necessary steps," he added, advising the U.S. administration to think about its obligations under international law in sponsoring a violent and terrorist pseudo-media.
Iran International TV was established in London in 2017 as part of a propaganda operation against the Islamic Republic establishment.
In breach of UK media laws, it has been openly supporting monarchists, the notorious Mujahedin Khalq Organization (MKO), and most crucially, separatist terrorists.
Many anti-Iran TV networks are based in London, including Iran International, Manoto, and BBC Persian.
During the most recent wave of unrest, such networks aired a constant stream of false information, inciting the Iranian youth to join the rioters.