By Fatemeh Khezri
Sweden purports to uphold yet violates human rights
February 26, 2023 - 18:34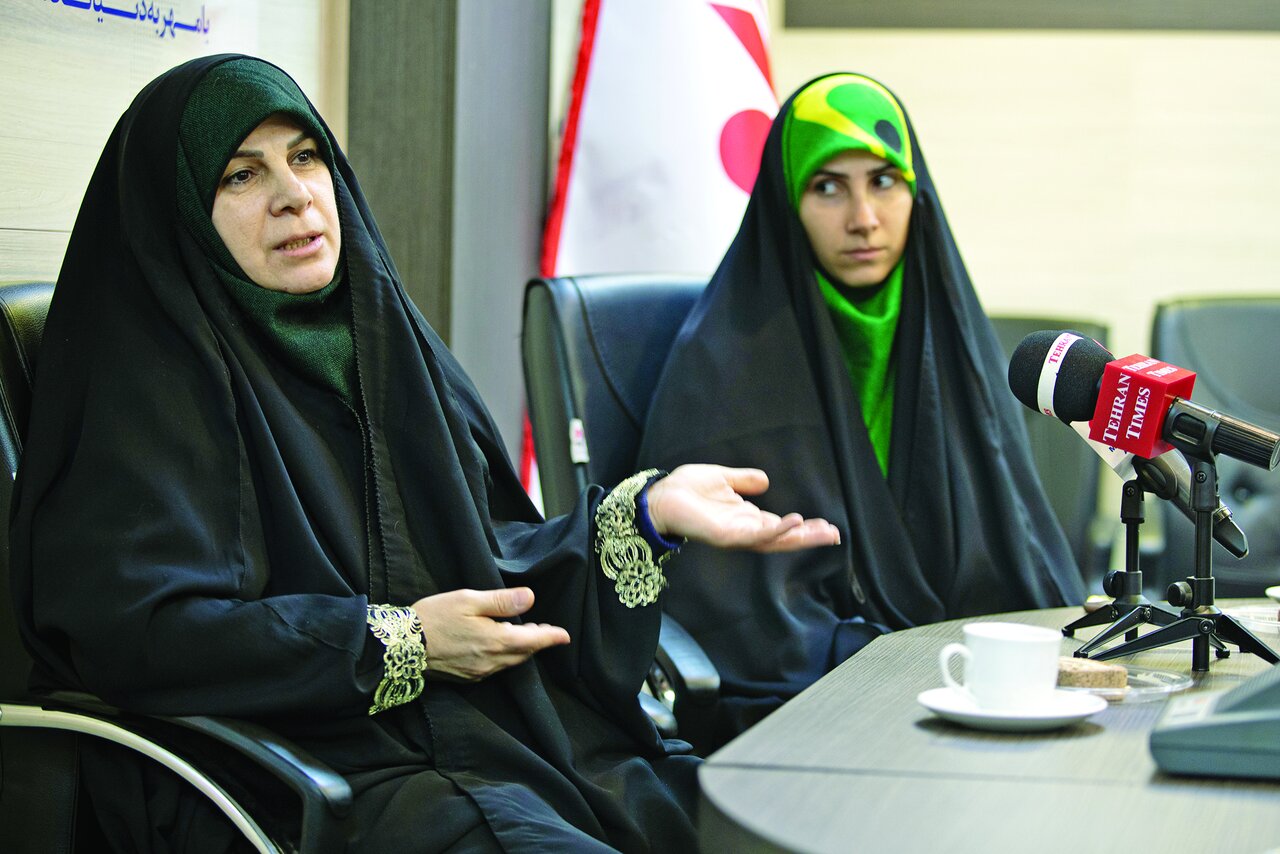 TEHRAN - In 2019, as soon as Hamid Nouri, a former Iranian judiciary official, arrived at the Stockholm Airport, he was detained.
Authorities in Sweden claimed that he had been involved in the 1988 murder and torture of MKO members. He strongly denies the bogus accusations.
In July 2022, Nouri was given a life sentence by a Swedish court. He was found guilty of alleged war crimes and crimes against humanity by the court.
Iranian officials have maintained that the verdict is based on claims by the cultish MKO that was under the list of terrorist organizations by the European Union and the U.S. until recent years.
During portions of his detention, he was held in solitary confinement and denied the ability to select a lawyer, communicate with or see his family, meet the alleged witnesses, or even seek medical attention.
On February 20, The Tehran Times conducted an interview with Nouri's wife and daughter about his personal life, detention, and current situation.
How long have you and Mr. Nouri been married? How many children and grandchildren do you have?
We have been together for 38 years. We have two children and three grandchildren. One of our grandchildren is six years old, while the other two are ten.
How were you informed about Mr. Nouri's detention on November 9, 2019?
We were not formally informed of the arrest on November 9. Although the Swedish government was obliged to announce, it never officially informed us of my father's arrest.
In the beginning, my father was invited to Sweden by a friend there. However, the entire plot was set up by that friend, and he deceived us a lot to tell us about my father's arrest, which happened around four days later.
We still don't get any official updates about my father from the Swedish government. Instead, we found out about the issue from the media.
What were the initial grounds for his arrest?
He was taken into custody on charges of crimes against humanity. We were so stressed and couldn't believe what had happened. Our friends called us to let us know that my husband had been arrested, but the Swedish authorities hadn't yet told us.
How did you handle the situation in the family without your husband being present?
Every time I have a chat with my children, we always say that there are two distinct periods in our lives: before Mr. Nouri's detention and after that. Our lives have all been impacted by this issue over the past three years and three months, and my children spend all of their time focusing on this problem while we wait for daily updates.
My husband was detained in a foreign country, where we have almost no access to their legal system, court system, culture, or language. So, it was very challenging, and first, we were unsure of what to do because the coronavirus pandemic began at the same time, and we were unable to travel to Sweden.
After a period of around eight months during which we had no contact with him, we were finally given permission to call him for only about fifteen minutes just to know that he was alive.
They informed us that we could travel to Sweden and see him in 2020. We obtained a visa and traveled to Sweden in the hopes of meeting him. However, when we arrived, we learned that we would first need to undergo questioning before being given permission to meet with him. In other words, they simply wanted us to travel there so they could interrogate us.
How much are you informed about him and his current situation?
Until last year, he called us once every two weeks. When the judge ruled that Mr. Nouri's restrictions should be removed, the restrictions were strengthened, and the Swedish government reacted against them.
The translator and the cops were always by his side when he called. When he last called, he requested to speak with me about the case and asked that I send certain documents, but they refused. He inquired once more about being able to ask questions about the situation in Iran, but they once more rejected him and claimed he could only talk about his family situation.
After the most recent call, they prohibited all of his calls, claiming that Mr. Nouri's contact with his family endangers Sweden's national security. The only way we can currently know more about him is by traveling to Sweden ourselves.
What's his current state of mind? What sort of pressure is he under there?
Mr. Nouri has been held in isolation for over 39 months at this point, and only occasionally is he allowed to leave his small cell for an hour. His mental and psychological health has been severely damaged, and he has also been subjected to torture twice.
Even though the Swedish government purports to uphold human rights, they have refused to give him a simple pair of glasses for his failing sight. The simplest medications were withheld from Mr. Nouri when he got the coronavirus, and not even a basic doctor was sent to examine him.